South Africa is a vast and varied country. Until you actually traveled there, it's quite hard to grasp the actual size of it. The 25th-largest country in the world, it is three times as large as California, and comparable to Niger, Angola, Mali, and Colombia.
When you first witness the mist rising off of the savannah in the morning, you get a feel for just how massive this land is.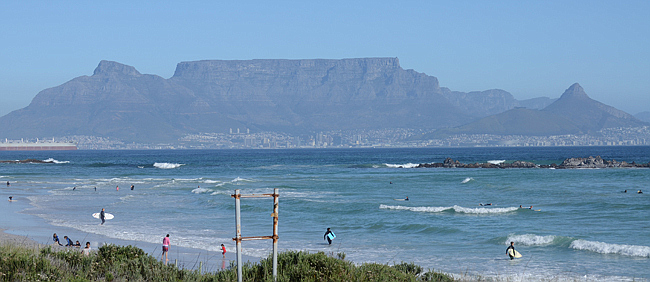 It is also one of the most diverse places you'll ever visit. The climate and geography of the country varies tremendously amongst regions. Believe it or not, you can even go skiing and the fact that the country has over 2500 km of coastline, makes finding a nice beach pretty easy.
Cape Town is bound to be your first port of call in this amazing country, and there is enough to do there to keep you busy for quite some time. To help you in getting your trip started, we offer you a list of some of the great things to do. There is no particular order, just pick and choose what sounds good to you.
Table Mountain
From anywhere in Cape Town you can see Table Mountain. The flat topped mountain (hence the name) rises over 1000 meters above the city. It offers some of the most epic views in all of Africa. There is much to see and do. The area is encompassed by national parklands. There are caves to explore, astounding flour and fauna and one of the coolest cable car rides you can ever take.
We recommend trying the option of abseiling back down. Also, on the eastern slopes of Table Mountain, Kirstenbosch is one of the  most magnificent botanical gardens in the world. Not to be missed.
Take a Safari
Africa will completely spoil you for choice when it comes to seeing big game. But you don't have to fly for 3 hours and trek across wild lands to get there. There are several excellent "Big Five" wildlife parks and reserves within just a few hours of Cape Town. Heading this way also offers easy access to the Cape Winelands region (which we'll get to later).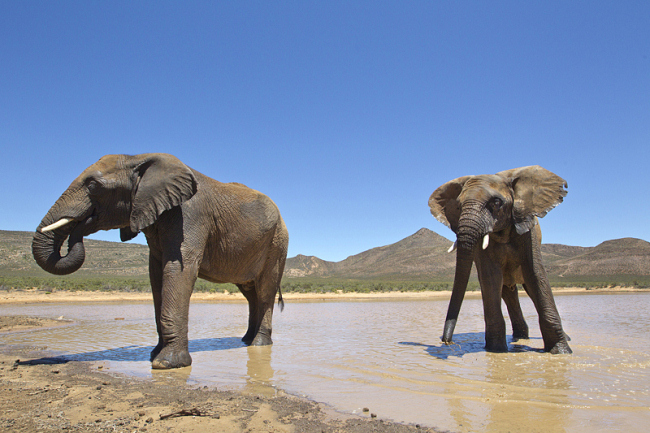 Aquila Private Game Reserve offers you a luxurious safari experience just about an hour and a half drive from Cape Town, There are luxury chalets to stay at too. And the cost is a lot less than you might think.
You could also try Inverdoorn Game Reserve and Kagga Kamma Private Game Reserve in Ceres or Sanbona Wildlife Reserve near Montagu. You can see lions, cheetah, elephants… the lot. Look around for the best deal, as many offer winter specials (remember, winter in South Africa is rather mild.)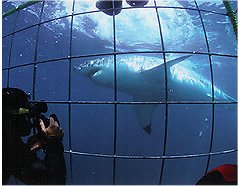 Dive into shark-infested waters
Ok, so maybe it's not everyone's cup of tea, but South Africa has one of the most incredibly diverse shark populations on the planet. In fact, a quarter of the world's shark species live in South African waters and about 40 of these call the waters around Cape Town home. There are numerous dive companies around the city and it is not hard to find a reputable one.
If you are really serious about getting up close to these creatures, book a trip to Gansbaai, the great white shark capital of the world. Shark cage diving is big business here and the companies that offer it are both safe and experienced.
Enjoy a Tasty Beverage
South Africa produces some outstanding wines and you should plan to visit the Cape Winelands. Just an hour from Cape Town, this feels like an entirely different world. There are rolling hills covered in vineyards, big mountains, old wine estates and loads of delicious wine. In fact, the Winelands are home to most of South Africa's premier wine estates. Most estates offer wine tasting, so be sure to have a designated driver or get on one of the many tours.
Walk With The Penguins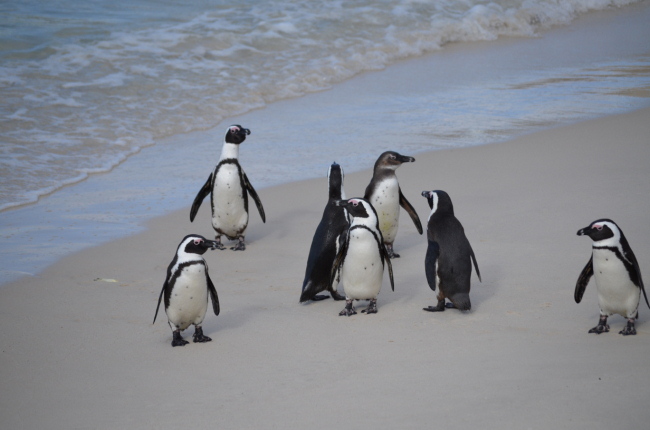 The sheltered inlet of Boulders Beach is located in the Cape peninsula near Simon's Town. Here you will find a protected colony of African Jackass penguins which can be viewed in their natural habitat as you stroll across wooden walkways.
They make weird funny noises like a donkey, which is where the name comes from. Not far away, there is also an excellent beach for swimming.
See the Sparkle of Diamonds
South African owned company De Beers controls somewhere between 70 and 80 percent of the diamonds sold in the world. This is diamond country.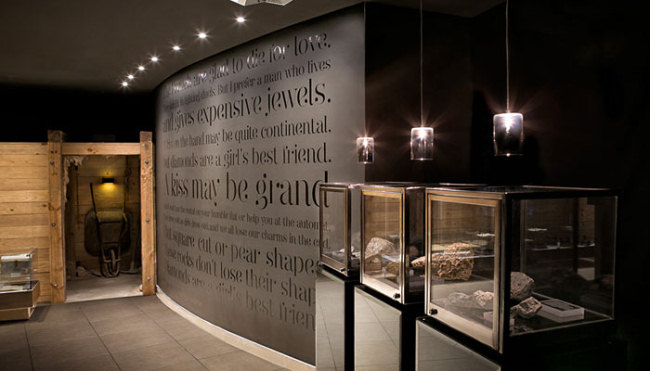 The Cape Town Diamond Museum offers up the story of the world's most precious gem. It's a 3 billion year old tale that is told from a diamond's formation to the final polished stone. Situated in the heart of the Clock Tower precinct at the V&A Waterfront, the Diamond Museum is a must-see for any visitor to Cape Town.
The Victoria & Alfred Waterfront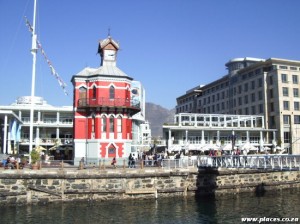 The locals just call it "The Waterfront" and it is probably one of the first places you are likely to head to. This is a perfect example of how a city should re-develop a declining dock area into a thriving tourist hot spot.
The atmosphere here is always buzzing and there is loads to do, including making a trip out to Robben Island, the old prison island that is now a museum. There are cafes and bars, lots of cool shops and craft markets. And the views of Table Mountain are fantastic.
Cape Town has a bustling nightlife that is as good as many European cities. You'll find great clubs offering live bands, DJ's playing every type of dance music and cafes and wine bars everywhere.
It is easy to end up staying much longer in Cape Town then you had planned to, as the city has a unique magic.