Limpopo Accommodation | Limpopo Travel Guide | Limpopo City Guide | Game Reserves & Game Lodges in Limpopo

The Limpopo Province is situated at the North Eastern corner of South Africa and shares borders with Botswana, Zimbabwe and Mozambique. It forms the link between South Africa and countries further a field in sub-Saharan Africa.

The Limpopo offers a mosaic of exceptional scenic landscape, a fascinating cultural heritage, an abundance of wildlife species and many nature-based tourism opportunities.

Visual Map
Use the Visual Accommodation Map of Limpopo to find places to visit and stay in the area.

Overview of Cities & Suburbs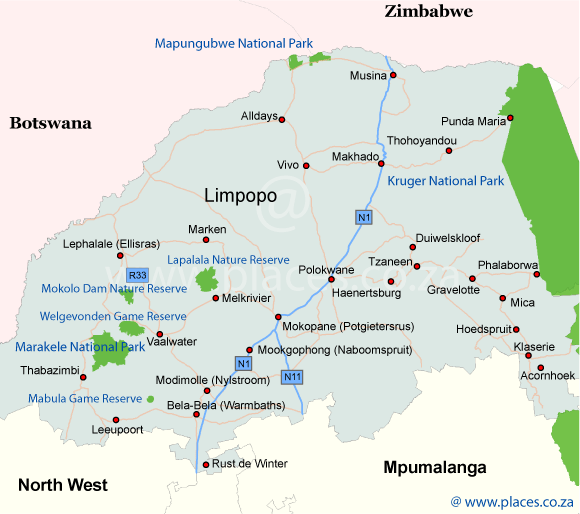 Related LInks