We are a Bushveld Guest farm 10 km outside Thabazimbi. We fence just next to Marakeli National Park (Big 5). We have a bird park, jungle gym for the kiddies, swimming pool. We have different types of accommodation.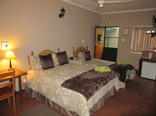 Milton's Guesthouse is situated in the Limpopo Province, 7km from Northam town towards Thabazimbi. Milton's Guesthouse have 9 Luxuriance Guestrooms (8 En-Suite Bedrooms and 1 Room that makes use of a separate Bathroom with Bath and Shower).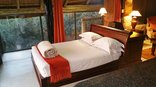 Thulani Game Lodge & Eco Estate is perched on a hill with breathtaking panoramic views of the surrounding bushveld. A two hour drive makes it difficult to believe this secret bushveld is inly about 150 km from Johannesburg.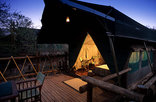 Situated in the heart of the magnificent Waterberg Mountain Range in the Northern Province, characterised by contrasting majestic mountain landscapes , hills and valleys, as well as an impressive variety of wildlife.
A new fresh guest lodge just 4 km outside Thabazimbi, with stunning views of the Kraansbeg. Marula Cottage Guest Lodge is a lovely thatched farm house with beautiful views of the Waterberg mountains.
Situated on a private game reserve, close to the Marakele National Park, we offer a range of accommodation to the nature lover.