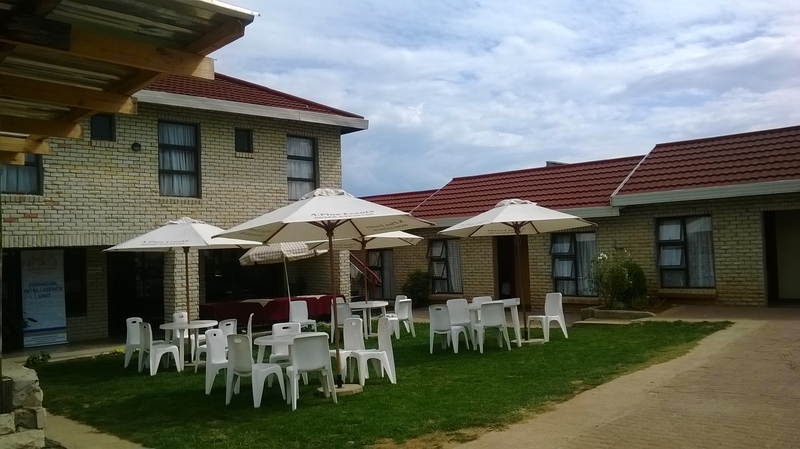 Motlejoa Guest House
is situated in the Historical district of Butha Buthe. Surrounded by beautiful mountains in a small village. Feel closer to the community and learn first hand how Basotho live.
Our Guest Houses in the compound are named after cannibals, Mosoangsoanyane, Rakotsoane, Mokopela & Raboshabane. As it was the norm those days, people used to live in caves and we consider our rooms where guests can hide and feel safe in this Country of Peace.
We are 10 min walk from town and ideal for travelers and tourists, 10 km drive to dinasaur foot prints, 15 km away from cave sites, 30 km away from Tsehlanyane National Park and 70 km away from Skiing Resort.
We also have conference facilities for our business guests.
Come as a family or a group and experience the mountain breeze!!!
Accommodation at Motlejoa Guest House:
Our rooms differ from each room to another. We have double rooms which are ideal for couples, equipped with en suite shower and toilet, plasma television, coffee anemities, single rooms and back packer rooms which are suitable for groups and sharing.
Motlejoa Guest House Activities:
We organise hiking, tour guides, horse riding and off road quad biking.

Click to display the map
Warm and welcoming staff who are well trained for the service industry and obviously care for the success of the guest house. Small but very tidy and clean rooms. Standard breakfast was provided but the evening meal was always an excellent set menu. Hot and clean water for showers though not a lot of flow. Any seasoned world traveler will be impressed. Outside of their control, is the poor quality road to their establishment. As a visiting Canadian, I was here for three days and will definitely use this guest house again as a base for my wife and I to visit some of the natural beauties of Lesotho.