On Christmas Day 1497 Vasco da Gama first landed here, and named the harbour Rio de Natal (Christmas River) in the mistaken belief that it was a lagoon at the mouth of a river, which was later changed to Port Natal by others who discovered Da Gama's mistake.

Today Durban is South Africa's busiest port and beach resort. Most of the province of Natal is populated by the Zulu people and Durban has a strong infusion of tribal citizens.

Durban is about surf, sun and sand and with 320 sunshine days a year, high sea water temperatures throughout the year, the city offers beaches for everybodys taste - all protected by shark nets and served by lifeguards.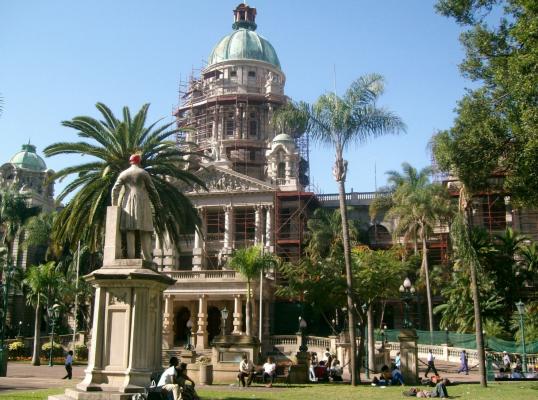 Durban Beach Front
The Durban beachfront with its promenade stretch from uShaka Beach to the North Beach area with a walkway leading to the Moses Mabhida Stadium.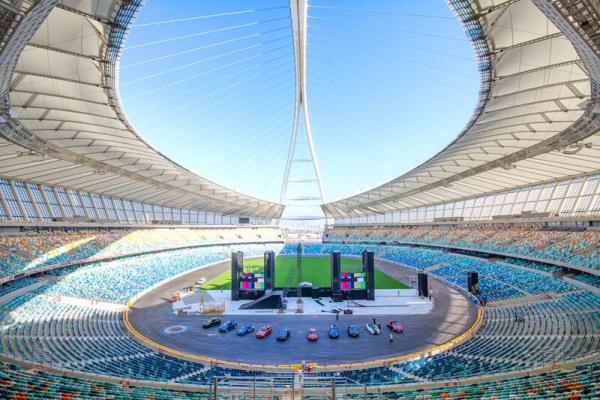 With a smooth surface of clay brick and tinted concrete paving, the Promenade provide visitors with kilometres of uninterrupted, unbroken sea views, restaurants and other amenities.
Here you will find wonderful traditional beadwork and basketry for sale, here you can rent a rickshaw, tan, swim, surf and offer the kids hours of entertainment at the water park.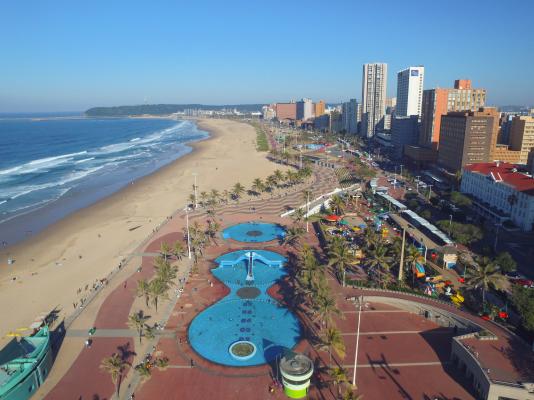 Things to Do
Museums and Monuments
uShaka Marine World
Parks & Gardens
Family Fun
Diving
Durban Arts
Golf at
Durban Country Club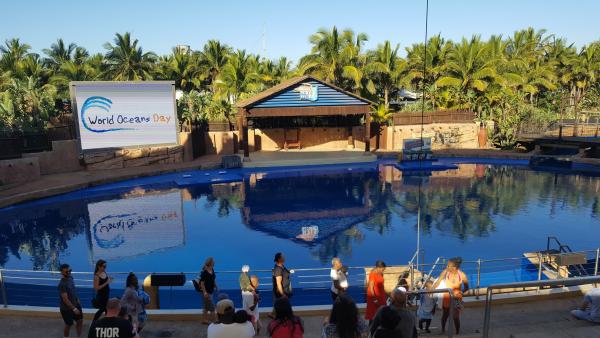 Day Tours
The variety of Day Tours in Durban give you the opportunity to explore the city in comfort of a mini-bus and knowledgeable guide.
Culture
Although Durban is viewed by most as a resort city, it offers a rich cultural heritage and history with numerous and a variety of museums, parks and gardens.
Durban has the largest Indian population descendants of indentured labourers who came in the 1860's to work on the sugar cane fields. It is also the city where Mahatma Gandhi started a political career that eventually led him to great prominence in the struggle for independence in India.
The wealth of influences will entertain and enthrall you with traditional warrior dancers, mystic fire-walkers and colonial heritage. Durban offers you the unique vibrancy of township life, the finest curries outside India and a calendar filled with thrilling, spectacular events.
Durban is a holiday destination quite unlike any other. Sophisticated and cosmopolitan, Durban after dark is abuzz with elegant lounges, funky taverns, local theatre and live music, trendy clubs, pubs and discos.
Beaches
Some of the most popular beaches are: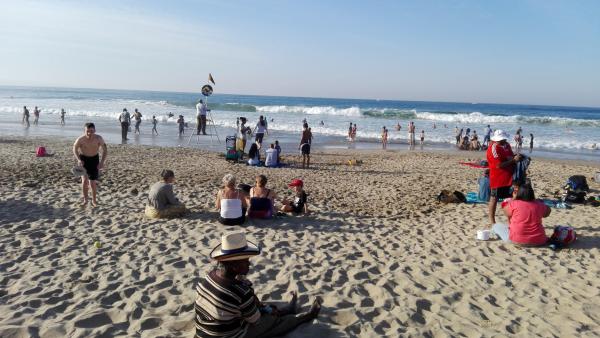 - Addington Beach - is a wide, sandy beach with sunbathing lawns and public facilities. It is a favourite surfing venue.
- Brighton Beach- on the ocean side of the Bluff. A good surfing and bathing beach.
- Dairy Beach - is one of the most popular. Joggers and cyclists are a constant feature along this attractive area.
- North Beach - where it all happens! Fleamarkets and freshwater paddling pools are close by.
- Thekwini Beach - perfect family picnic spot, with grassy areas, paddling pools and slides for children.
- Wedge Beach - popular beach on the Golden Mile.