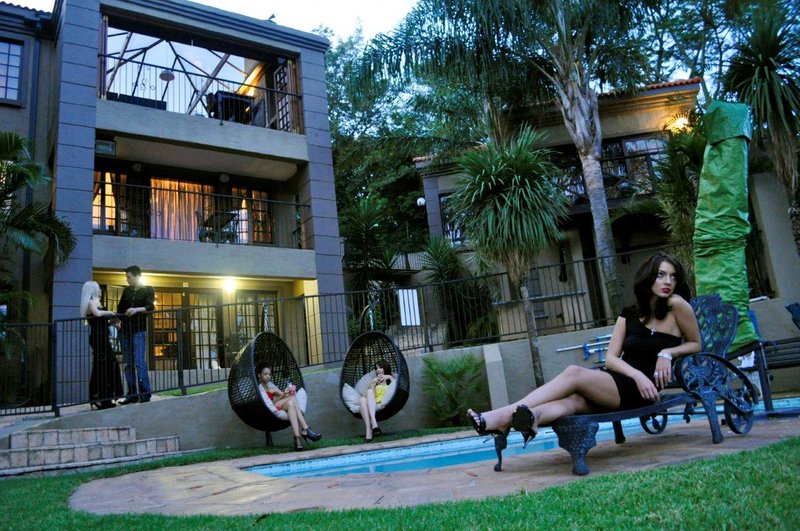 Congratulations, you have found us, your ticket to the most unforgettable stay in Pretoria, South-Africa.
The spectacular Waterfall Boutique Hotel, situated in the most popular and beautiful suburb in Pretoria namely Waterkloof, commands a unique position high up on the mountain with beautiful views of our vibrant city.
You will feel at home in a private and exclusive environment and will be delighted with the ultimate in gracious living. The tranquil garden and endemic bird life will make you feel as if you are right in the middle of the South-African Bushveld.
A variety of suite configurations offer guests elegance, comfort and privacy. Have a look at what we can offer, make sure you book in time and we will make sure you will have the time of your life!
Rooms:
Our rooms are uniquely designed, decorated and furnished each with it's own personal ambiance. Only quality and luxurious furnishings have been used.
All rooms are equipped with DSTV services with high quality LCD Screens, Internet Access and a huge bed to comfort you peacefully into dreamland.
The layout of our rooms and other facilities are designed to promote privacy and every room enjoys a unique view of different parts of Pretoria. At night, the flickering of distant lights will mellow you to a good night's sleep.
Waterfalls Boutique Hotel Activities:
We have a huge variety of restaurants, shops, recreational facilities, sporting facilities, private medical facilities, sight seeing and entertainment venues in our immediate area.

Click to display the map