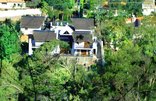 Coral tree in is located in the heart of Waterkloof Heights Security Estate in a tranquil and established suburb of Pretoria, overlooking a magnificent natural park.The guest house is within a 45 minute drive from Johannesburg International Airport.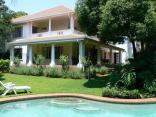 The Guest House, surrounded by major embassy residences, is a fine example of the Edwardian style of domestic architecture in South Africa and stands in the leafy streets of Waterkloof overlooking the fairways of the Pretoria Country Club golf course.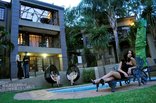 Congratulations, you have found us, your ticket to the most unforgettable stay in Pretoria, South-Africa. The spectacular Waterfalls Boutique Hotel, an upmarket venue situated in the most popular and beautiful suburb in Pretoria nl Waterkloof.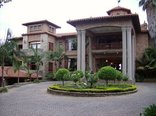 Luxurious guesthouse in Waterkloof in Pretoria. We offer you fourteen luxury suites with bathroom and separate shower en suite. They are hand painted with charming scenes of Africa.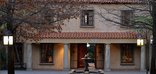 Combining the charm of a French Provençal villa with contemporary comfort, AM Milner Guest House is a chic boutique hotel located along a peaceful, jacaranda tree-lined avenue in the upmarket Pretoria suburb of Waterkloof.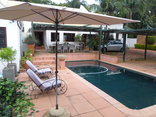 Indulge yourself with a stay in Waterkloof, the oldest luxury suburb of Pretoria. Home to over fourteen ambassadorial residences - including the home of the US ambassador, the suburb is noted for it's luxurious estates and scenic jacaranda-lined trees.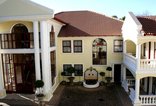 Cricklewood Manor Boutique Hotel will take your breath away. With the grandeur of a bygone era, it is resplendent in luxury.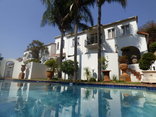 The Capital House has hosted presidents, foreign ministers, generals and numerous diplomatic guests. We are very well acquainted with all aspects of high level security.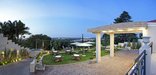 Its the brand to come home to, wherever you may be. This is the stopover of choice for those in the know, an exclusive place to get away to it all! Whether it's breakfast in bed or a single malt on ice this is the destination of style and pleasure!