Main agricultural centre in western Mpumalanga on the banks of the Vaal River close to the Grootdraai Dam.
Read More
Standerton Accommodation
listings with guest ratings, grading and rates - request a quote and book online. Whether on holiday or for business travels, browse the listings below to find your ideal accommodation.
Filter the results for
accommodation in Standerton
by type:
Accommodation in Standerton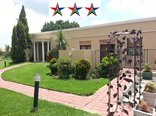 Come alone or bring your family with you, stay at The Guest House for a night or for weeks, stay there while on business trip or at some kind of conference - either way our Guest House is the best possible variant.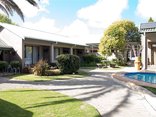 Tozandre Guesthouse is an AA accredited establishment situated in Standerton, Mpumalanga.