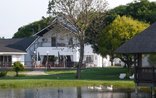 Dusk to Dawn is a spacious country guesthouse in the most southern tip of Mpumalanga - the place of the rising sun.
Emahlathini Guest Farm offer 2 self-catering units, each sleeping six guests. Also meals on request. Just 1 km from the Swaziland border, we offer to revitalize and rejuvenate the weariest of travellers.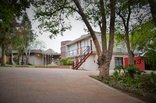 Your home away from home, [email protected] Guesthouse offers you all the qualities that you have at home and even more. [email protected] Guesthouse is ideally located between Gauteng and the North Coast of Kwa-Zulu Natal on the National highway N2.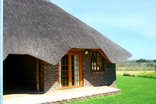 We have four beautiful thatched chalets that are safe and very private. Each chalet has a large room with a sitting and dining area. The bathrooms have a full shower and a bath.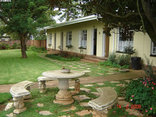 An oasis of grace care and tranquillity. 21 Individually decorated rooms en suite, (s) conference fac, restaurant & coffee shopps & job creation.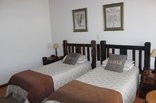 This guest lodge is conveniently located on the main road of Piet Retief and is the ideal stopover for those travelling to the coast. Please note that all the rooms are situated upstairs. We are located in the CBD area of town.