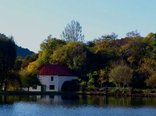 Valley of the Rainbow is a private nature reserve situated in a secluded valley in the mountains, 2 hours drive from Johannesburg. Accommodation in the Manor House and Country House(DBB) or luxury tents (self-catering).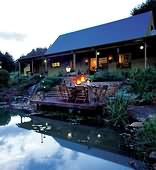 Stonecutters Lodge is a holiday, trout fishing & conference venue of exceptional quality. Travel to the Mpumalanga Highlands, just 2.5 hours from O.R.Tambo airport and stay in this four star graded lodge. The lodge lies between Dullstroom and Lydenburg.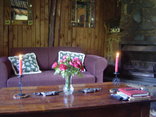 Forest Cottage nestles in a gorge of the Steenkampsburg Mountains, set in a Private Nature reserve of the Mpumalanga escarpment. The cottage is a rustic fully equipped self-catering cottage, set next to our Cloud forest.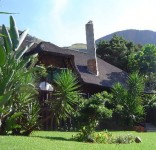 Set in a Private Nature Reserve, in a gorge of the Steinkampsburg Mountains. Once at Forest Creek Lodge the grassland is left behind, and one enters this little enchanted world. From luxury lodge accommodation and a self-catering options. Spa on site.
Sunbird Self Catering Unit has two bedrooms, 1 bedroom with a queen sized bed en-suite bathroom, the other bedroom has a queen bed and 2 bunk beds for children, it also has an en-suite bathroom, so this unit can sleep 4 adults and 2 children.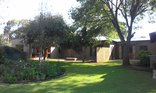 Treelands Estate, based in the centrally located old part of Dullstroom, is a romantic, upmarket, self-catering, 5 unit establishment set in the most beautiful garden in Dullstroom.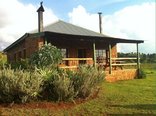 Woolly Bugger Farm is a 270 hectare farm situated just 7km from the metropolis of Tonteldoos. Tonteldoos is situated 22km due north of Dullstroom. A Fly Fishing Haven. Guests may fly fish in the two large trout dams stocked with +1kg trout.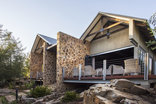 Hidden in the Valleys of the Mpumalanga Mountains, the exclusive Akabeko Boutique Hotel sets the scene for a romantic experience. Expect to find 7 Stylish, private suites nestled in the gardens along the Hoppe River.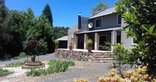 Hornestone Inn is a three bedroom self-catering house which can accommodate up to a maximum of six people. The house is situated in the heart of Dullstroom where you will be amazed with a breathtaking view and bird life that overlooks the wetland.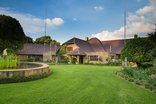 The stunning views of hills and well stocked trout dams, luxurious accommodation and five star dining make Walkersons Hotel & Spa a charming and memorable destination in Dullstroom.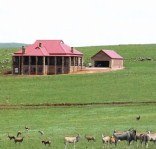 Large 5-bedroom house in gorgeous Dullstroom Country Estate overlooks the Steenkamps mountains. Lot of game and well stocked trout dams.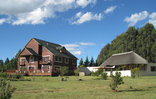 Greystone Lodge is situated high in the hills of Mpumalanga Province between Dullstroom & Belfast and offers quality accommodation at reasonable prices. Whether you are looking for a self catering chalet, bed & breakfast or a location for a function.

Get hooked on the most scenic spot in Dullstroom. In the picturesque village of Dullstroom, an easy two and a half hours drive from Gauteng and a whopping 7000 feet above sea level, lays Critchley hackle Lodge.