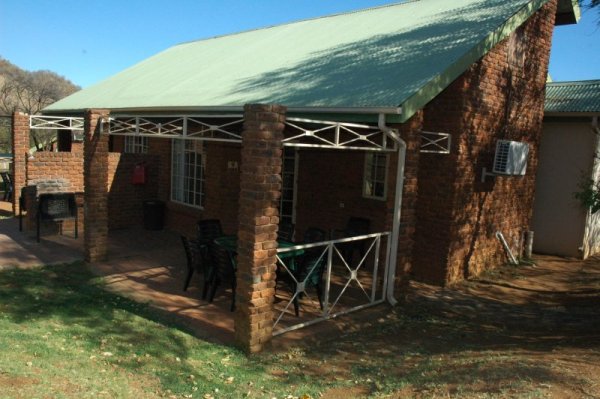 Bakgatla Resort
offers colonial styled chalets & rolling lawns in the natural malaria free surroundings of the
Pilanesberg Game Reserve
- with viewing of the Big Five.
Situated on the rich grounds of the national park,
Bakgatla Resort
in Pilanesberg promises a once-in-a-lifetime experience the thrill-seeker in you must not miss. Our property presents a unique hideaway where you can get lost in nature's spectacular beauty. We will take you as close to the wild as you can get, where you can enjoy leisurely pursuits, like trekking, swimming, and bird-watching.
Moreover, travellers who long for more than just a breathing space will certainly find an exclusive haven in this resort. Here, you can set up camp and relish a grand expedition filled with exploration, fun, and enlightenment. Or stay in any of the accommodation bedecked with simple yet tasteful interiors, allowing guests to do nothing else but wallow in the soothing ambience of each one.
Offering a blend of exciting endeavours and relaxing features,
Bakgatla Resort
truly gives greater meaning to holidays in this marvellous destination.
Nestled at the foot of Garamoga Hill, Bakgatla Resort is for travellers seeking a great getaway in the wild minus the need to rough it out. This Golden Leopard Resorts property offers a wide variety of accommodation options, from chalets to campsites, plus a swimming pool and conference facilities.
Bakgatla Resort
offers relaxation and much more for the outdoor enthusiast, such as self or conducted game drives, bird watching and exciting excursions in and around the Pilanesberg National Park.
Superb conference facilities are available with personal service and attention to detail.
This "jewel" is found in the rural Saulspoort area, a mere stones throw away from the Bakgatla gate.
Entry Fee into Pilanesberg Game Reserve:
If you are looking to take your private vehicle into the park to do your own game drives, the fees at the gate of entry, are as follows:
Per person and per vehicle per day:
Adults: R80 (SA citizens should produce ID to substantiate citizenship)
Adults International Guests: R110
Children (6-12 years): R30
Pensioners (SA only): R40
Vehicles (Sedan/LDV/SUV): R40
Gate Times
March and April: 06h00 to 18h30
May to September: 06h30 to 18h00
September and October: 06h00 to 18h30
November to February: 05h30 to 19h00
Bakgatla Resort and
Manyane Resort
are sister lodges belonging to the same Group.
Accommodation at Bakgatla Resort:
Our accommodation in Pilanesberg presents a truly unique retreat amid a verdant landscape. Here, guests are welcomed into charming safari tents and camp sites that match the tropical atmosphere. We also have Colonial-style chalets that are furnished with a private patio from which to see revitalising views.
Common amenities are:
- Bathroom – for each lodging type
- Centrally-situated ablution areas – for camps and caravans
CHALET 5 SLEEPER
• Maximum of 5 people in the room
• 3 single beds up in the Loft
• 1 Double Bed in the Main Bedroom
EXECUTIVE SAFARI TENT
• Maximum of 3 people in the tent
• 2 beds
• Sleeping couch
CAMP SITES (ELECTRIFIED)
• Tents are not provided. Guests have to bring their own.
CAMP SITES (NON-ELECTRIFIED)
• Tents are not provided. Guests have to bring their own.
CARAVANS (ELECTRIFIED)
• Tents or caravans are not provided. Guests have to bring their own.
Our accommodation in Pilanesberg does not crowd you with unnecessary frills, especially since you'll be out and about enjoying the outdoor experiences we offer.
Please Note
A minimum stay of 2 nights is required over weekends.
Bakgatla Resort does not offer self catering anymore, although accommodation is in self catering units. You can book on bed and breakfast and self cater for lunch and dinner.
As one of the best game reserves in Pilanesberg, Bakgatla Resort is regarded as a notable conquest by many holidaymakers. With its extraordinary location in a national park coupled with facilities that invite you to play, indulge, and explore, all you need to do here is to enjoy a holiday filled with pleasure.
Children Policy:
Children from 7 years will be regarded as adults and will be charged accordingly.
Children between 3 and 6 years stay at no charge and pay R85.00 per child for breakfast only or R195.00 per child for breakfast and dinner.
Facilities at Bakgatla Resort:
- Swimming pool
- Restaurant
- Adventure tours and outdoor activities
- Children's playground
- Conference facilities
- Ablution facilities
- On-site superette
- Self-braai (barbecue area)
Aside from providing guests with the best facilities in Pilanesberg, Bakgatla Resort also gives excellent service courtesy of our efficient and amiable staff.
LOCATION ADDRESS
Bakgatla Resort
Bakgatla Gate – Pilanesberg National Park
North West Province, Pilanesberg
South Africa
Haven for the adventurous:
The property's location offers a lot of exciting activities for the outdoor enthusiast. It's perfect for great adventures like bird-watching, excursions, and game drives. Those who are looking to commune with nature will not be disappointed since the reserve is enveloped in sub-tropical woodlands and vast grasslands. Guests who are interested in the region's flora and fauna will surely delight in the diverse species of vegetation and wildlife that can be found here. If you would like to explore more, the resort has access to Thabayadiotso and Mankwe Dam.
AREA INFORMATION
Set at the foot of Garamoga Hill, Bakgatla Resort lets you discover your way back to nature's embrace. This property lies in a natural reserve that is home to diverse species of birds, mammals, and vegetation. Visitors will surely be delighted with the colourful surroundings defined by rolling grasslands, sub-tropical woodland, and forested ravines.
Bakgatla Resort's location also provides convenient access to some sites that will certainly leave you spellbound. Among these are:
Thabayadiotso – also known as the Proud Mountain
Mankwe Dam – the large central lake in the park
Bakgatla Resort is approximately 175 km from Johannesburg, 135 km from Pretoria, and 20 km from Sun City.
Facilities & Services:
Babies
Children under 12 years
Conference facilities
Team Building
Self-Braai / Barbecue
Dining room
Restaurant
Cots available
Curio Shop
Parking (open and off-street)
English
Swimming Pool
Bakgatla Resort Activities:
Activities at Bakgatla Resort which can be booked on arrival or in advance, include:
Hiking Trails - Departing early morning driving deep into the park with an experienced guide. Minimum 6 people. No Children under 12 years of age.
Game Drives
- Departing sunrise and afternoon drives.
Game Drive + Bush Braai - Takes you on an African adventure through 55000 hectares of the Pilanesberg Nature Reserve with an experienced game ranger. You are then transported to a boma where you will dine under the African sky, surrounded by the sound of the bush.
Balloon Safaris
Bush Braai
Bush Breakfast
Guests staying in the Pilanesberg Game Reserve are invited to join any of these unique and extraordinary
Day Tours in Pilanesberg
.

Click to display the map
Health & Climate:
Bakgatla Resort, making out as part of the Pilanesberg National Park, is a non malaria area.
Bakgatla Resort

Guest Reviews

Average Guest Rating:

3.5

out of

5

based on

153

reviews. -

View all Guest Reviews
---
The staff are terrific - very welcoming, friendly and helpful. The ablution blocks were kept clean and well maitained The camping site was OK but needed to have the rubbish bins emptied and the bits and pieces of rubbish lying around, picked up (to do this might take 2 people a maximum of a day) The shop is poor - poorly stocked and selling wet firewood? But nevertheless we will most definitely be back!
Rating:
Reviewed by Brian Crail on 28 May 2018
---
All super, as always. Staff tremendous and so helpful when my sister got locked in the game reserve. They couldn't get her out but did everything possible to try. We'll definitely be back. Thx
Rating:
Reviewed by Melanie Carlson on 14 February 2018
---
Chalets are nice, camp is clean andorderly. facilities are good.
Rating:
Reviewed by Greig Baines over a year ago
---
Very convenient to the game park, staff were attentive. Needs a bit of updating and staff need training in the restaurant. But very good value for the price point.
Rating:
Reviewed by Steven murphy over a year ago
Other Accommodation near Bakgatla Resort:
Accommodation options within 8km from Bakgatla Resort include: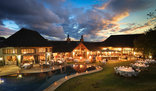 Grading:

Guest Rating:

(7 reviews)
Ivory Tree Game Lodge is situated in the north eastern region of the Pilanesberg National Park, the closest point of entry is through Bakgatla Gate.
From:
R4605.00
per person sharing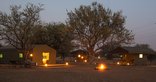 Tented Adventures Pilanesberg is situated in the amazing Pilanesberg National Park, home to the Big 5, and offer an authentic tented safari experience. Our tented camp offers comfortable twin or king size beds in traditional canvas tents.
From:
R1071.00
per person sharing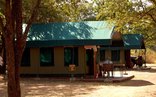 Grading:

Guest Rating:

(256 reviews)
Manyane Resort is nestled at the Gateway to the Pilanesberg Game Reserve. Set in unspoilt natural surroundings are thatched African-style chalets studded in a tapestry of indigenous flora.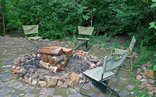 Golden Leopard Resorts in the Pilanesberg Game Reserve is owner-manager of Manyane Resort and Bakgatla Resorts. Both offers lodge accommodation, conference centres, restaurants and swimming pools.