Gauteng Accommodation | Gauteng Travel Guide | Gauteng City Guide
Explore Johannesburg, city of gold and the economic hub of South Africa and Africa. The Greater Johannesburg stretches about 120km from east to west and about 55km from north to south with well known cities such as Sandton, Randburg, Germiston and Krugersdorp in its midst.

Or visit Pretoria, the Jacaranda City and capital of South Africa with its Union Buildings and imposing church square.

Visual Accommodation Map
Use the Accommodation Map of Gauteng to find accommodation in the area

Overview of Cities & Suburbs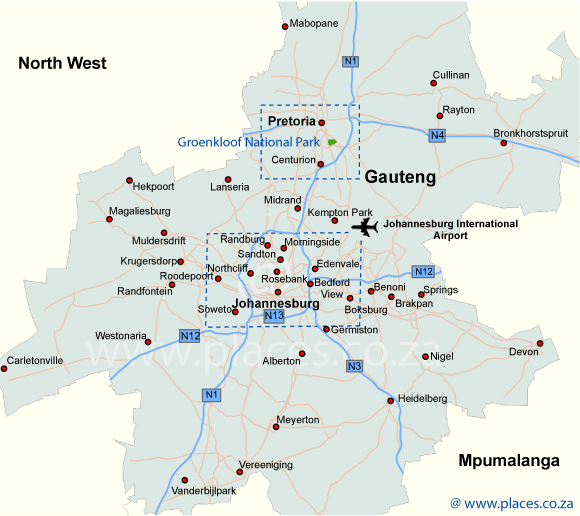 Related Links: