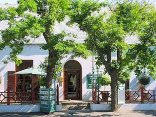 Situated in Worcestor historical Church Street. Walking distance to town centre.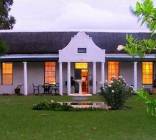 Aan De Doorns offers friendly hospitality in the refurbished historic farmhouse. Rest your eyes on the majestic mountains with the knowledge that you are on the doorstep from which to explore the Breed river valley on Route 62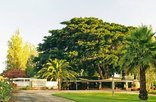 Damas is situated at the foot of the majestic Brandwacht Mountains and lies nestled among the vineyards in the picturesque Brandwacht Valley. Offers stylish 7 en-suite units and two family units in a safe environment.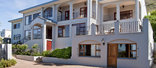 High above the Breede Valley, a beautiful indigenous flora and fauna mountain reserve is your natural grand stand, a vista of stunning mountain ranges embracing the valley, towns and farms, far below.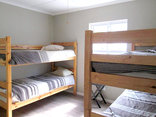 Where's Waldo? At Tolbos Backpackers! He is owner Hector's friendly guide dog, and will check you in-and check you out. Tolbos is a quick walk to shops,banks and the train station, where you can catch the Boland Blitz to Cape Town.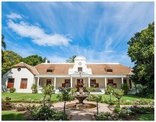 Various luxury en suite rooms - some with a scenic view. A unique part of the accommodation is the wine cellar rooms. The restaurant has an a la carté menu.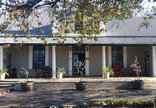 Die Eike is a lovely Cape Dutch Homestead originally built in the early 1800's. Surrounded by vineyards and orchards with views of majestic mountains, the guest house offers warm hospitality in tranquil settings.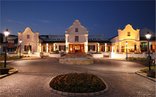 Friendly staff and great service will make your visit one to remember and make you come back for more.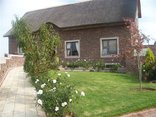 The 19th Hole Golf Villa is located in the Breederiver Valley surrounded with majestic mountains, awesome views and beautiful nature surroundings. As part of the Western Cape Winelands we are proud to be part of some of the biggest vineyard farms.