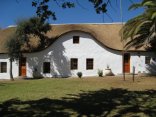 Experience country living at its best with breathtaking scenery, cozy and comfortable accommodation, endearing farm animals, bird watching, or just relax at our small dam.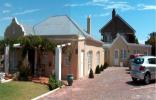 Vredelust B&B is a charming retreat in the beautiful village of Villiersdorp, situated near the Theewaterskloof Dam (7th largest in SA). Walking distance to the town.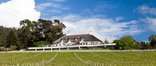 Mont Rochelle has 16 sumptuous bedrooms & 6 magnificent suites all of which offer glorious views of mountains, vineyards and valleys.
14.4 km FROM Villiersdorp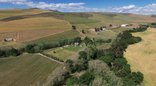 Permaculture eco guest farm nestled in the bottom of a valley between two streams and surrounded by vineyards and farmland.
14.4 km FROM Villiersdorp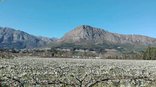 Franschhoek Farm Cottages are small one-bedroom cottages at the foot of the Hottentots Holland Valley Mountains in Franschhoek. It is perfect if you want to escape the city. The dam on the farm and the surrounding mountains are breathtaking.
15.5 km FROM Villiersdorp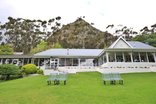 Grading:
Luxury, elegance and comfort encompass the delightful private cottages set amongst the vineyards high above Franschhoek.
15.8 km FROM Villiersdorp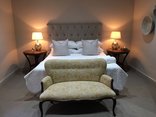 Grading:
Mont d'Or Franschhoek Guesthouse in situated in the centre of Franschhoek - walking distance to all restaurants and shops. We offer bed and breakfast and consist of 11 rooms.
15.5 km FROM Villiersdorp