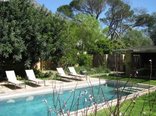 De Langenhof is a Guest House in Riebeek West with fabulous French provincial ambience in the beautiful Riebeek Valley, Western Cape South Africa.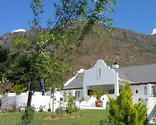 Boutique accommodation, one hours drive from Cape Town in the colorful Riebeeck valley.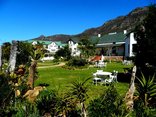 Riebeek Valley Hotel is a tranquil and romantic country retreat with vistas of picturesque vineyards, olive groves and majestic Kasteelberg Mountains.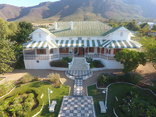 Merindol Manor is one of the oldest houses in the Riebeek Valley. The house was largely renovated by the previous owners and the gardens which are extremely beautiful were created by a local nursery. We have olive and fruit trees and grow vegetables.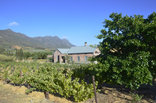 Vineyard Views Country House is purpose built luxury Country House, offering four well-appointed guest rooms in the picturesque Swartland town of Riebeek Kasteel. We are set within a Colombard vineyard and bordering working wine farmlands.
4.7 km FROM Riebeeck West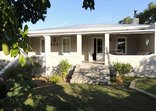 Situated in the stunning Swartland wine district of the Cape, Suikerbossie is a gorgeous newly-renovated 4-bedroomed (all en-suite) house in the heart of Riebeek-Kasteel. This delightful area is known for its olives, Shiraz and famous wine farms.
4.9 km FROM Riebeeck West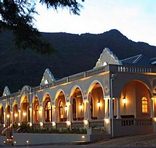 Guest Rating:
(2 reviews)
Most luxurious and colonial Hotel of the Swartland - set in the Riebeek Valley close to Riebeek West. Oldest Hotel of the Western Cape. One of the 50 fabulous places of South Africa
4.6 km FROM Riebeeck West
Set on top of a hill in a lovely large garden with fruit trees, lavender and olive trees, this luxury establishment has breathtaking views of the village, vineyards, olive groves and distant mountains. An ideal place to get away from the city.
5.2 km FROM Riebeeck West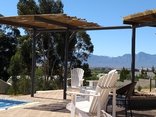 5 En-suite bedroom units with king beds (all can be converted to twin sleepers). Two rooms have baths as well as showers. There is a comfy lounge/kitchenette area with fridge, microwave, cutlery and crockery.
4.1 km FROM Riebeeck West