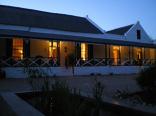 Experience the grandeur of South Africa's unexplored spaces & find your soul at an oasis in the Karoo... Dennehof Guest House, in Prince Albert, offers 4 star luxury accommodation at affordable prices.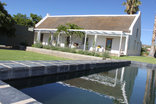 African Relish is a Recreational Cooking School, set in the Karoo town of Prince Albert. Our culinary hall is the only purpose built facility of its kind. Here our guests will enjoy luxury accommodation and discover the culinary pulse of the country.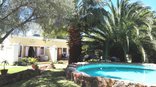 Satour/Portfolio accredited. True Karoo hospitality at this spacious Victorian home (circa 1865) 5 double en-suite garden bedrooms. Hearty Karoo breakfasts. S/pool in park like garden with views to the Swartberg Mountains. German and French spoken.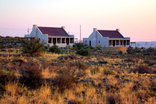 We would like to welcome you to our 4 Star child, wheelchair & pet friendly luxurious accommodation married with all your "home from home" comforts overlooking the village of Prince Albert.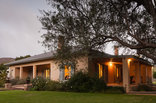 For luxury accommodation in Prince Albert, Western Cape, At 85 on Church is centrally located and close to all amenities. It is a spacious home with three bedrooms and three bathrooms set in a large, established garden with swimming pool and barbecue.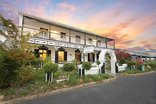 A national monument with over 150 years of history, the Swartberg Hotel offers comfort, outstanding rural hospitality and great local food to guests from all over the world.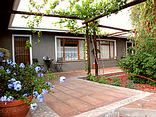 Karoo Lodge, nestling in two acres of tranquil gardens, is a haven to the most discerning traveller offering suites with private entrances, beautifully furnished, a lounge and a separate dressing area.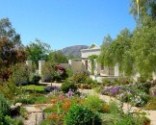 A tranquil garden courtyard setting with pool, and sun/moon deck. Breakfast included, served in the original old farmhouse. A short stroll to the town centre.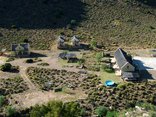 A peaceful oasis set in the valley of the Swartberg mountains area. Self catering cottages, and log cabins available. Scenic views and plenty hiking trails with a short drive into the quaint Karoo town of Prince Albert.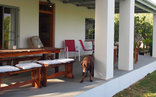 3 Bedrooms, 2 bathrooms, lounge, large kitchen with dining table. Veranda and braai area. Farm views.