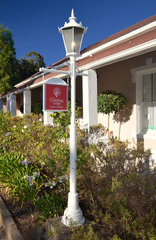 Welcome to Darling Lodge Guest House! The charming guest house and the beautiful garden are lovingly tended to make any stay special, be it just for one night, a romantic weekend or for a whole week.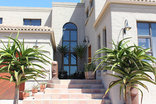 Welcome to The View, a place, where you forget about time. Experience an unrivaled five-star fusion of elegance and style. Enter and start enjoying an experience of a rustic inspired Moroccan atmosphere, coupled with the personal attention.
21.4 km FROM Darling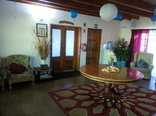 Grading:
The Twin Gables Guesthouse is a beautifully designed 6-bedroomed house. It is situated in the historical Moravian Mission Station, Mamre, situated only 50 kms from Cape Town.
17.3 km FROM Darling
If access to your own private beach sounds too good to be true…it's not. The Captain's Cabin is the perfect getaway destination. Bring a bunch of mates or gather your family for an unforgettable holiday.
21.4 km FROM Darling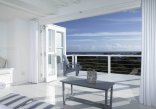 Guest Rating:
(1 review)
Situated on the beach, surrounded by indigenous fynbos, this 3 storey beach house was designed for comfort and relaxation. The house accommodates a maximum of 6 people. You will have the entire house to yourself.
19.4 km FROM Darling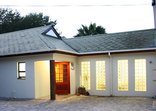 La Chaumiere offers Bed & Breakfast accommodation in Welgemoed, Bellville, midway between Cape Town and Stellenbosch. Peace and tranquility reign supreme here - you won't believe how far removed you can feel from the hustle and bustle of city life.
15.6 km FROM Darling