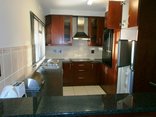 The central Vicmor Court Apartment in vibrant central Three Anchor Bay with magnificent panoramic sea and mountain views, next to shops, restaurants and Woolworths Food, and one block from the beach/ promenade/playpark/jogging track.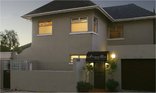 Anchor Bay Guest House is conveniently situated on the Atlantic Seaboard with magnificent views of the Atlantic Ocean and Robben Island.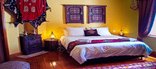 Discover an exotic home away from home. The Vagabond GH merges delightful accommodation with cross-cultural ambience of opulent design and artisanal objets d'art from disparate regions of the world. A celebration of diversity across continents.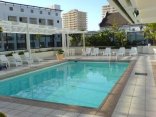 Guest Rating:
(2 reviews)
The extremely popular The Centurion All-Suite Hotel Holiday Apartment Resort in buzzing cosmopolitan central Sea Point is next to shops and restaurants and one block (3-minute walk) from the beach/promenade.
0.4 km FROM Three Anchor Bay
Grading:
We offer spacious 6 luxury apartments. A perfect self-catering accommodation base for the business or holiday traveller. The ultra-modern apartments, are centrally located in Sea Point, close to all amenities,and also a street away from the beac
0.3 km FROM Three Anchor Bay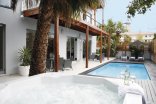 Grading:
Guest Rating:
(1 review)
Relax and enjoy the hospitality & atmosphere of this modern and intimate new hotel. Located centrally in Cape Town close to great beaches, the V&A Waterfront, fine restaurants, Table Mountain and de Waterkant, the city's vibrant gay village.
0.4 km FROM Three Anchor Bay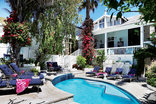 Grading:
Blackheath Lodge is an upmarket boutique Guesthouse in a stylishly decorated 1880's Victorian house, located in Sea Point, Cape Town. Decorated in African eclectic style, 10 elegant, spacious, en-suite rooms with private bathrooms and extra-length beds
0.3 km FROM Three Anchor Bay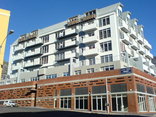 Grading:
Alpha Corporation companies, Alpha Apartment Bookings & Centurion Hotel are located in Cape Town, South Africa. We are your "1-Stop Shop" offering you a stunning variety of modern upmarket, yet affordable Accommodation in 9 different buildings.
0.3 km FROM Three Anchor Bay