Valid From: 2023-05-24 to 2019-08-31
Winter Special At Villa Garda B&B...
R 750.00
single Rate / night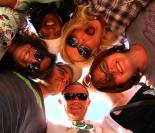 The Green Elephant is in the heart of Observatory where students from all around the world meet. Attractions are coffee shops, restaurants, pubs, a golf driving range, the original Observatory. Closest to Groote Schuur Hospital and UCT Medical School.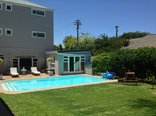 A home, not just a house. Charming and cosy Bed and Breakfast accommodation. 5 Spacious en-suite rooms in double storey cottage and 2 Spacious en-suite rooms in main house with old-world hospitality. French/English-speaking hosts.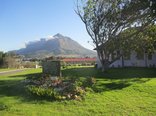 The Lighthouse Farm Lodge & Backpackers is situated on The Oude Molen Eco Village - A Beautiful site Central Cape Town. Enjoy a taste of farm style living, with open fields and rivers and spectacular views.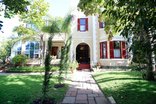 Grading:
Carmichael Guest house is a stylish Victorian Mansion, offering comfortable accommodation with 7 en-suite rooms. Situated on the slopes of Devil's Peak, the backdrop of Table Mountain, it is is 15 min away from Cape Town city bowl.
0.8 km FROM Mowbray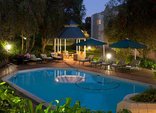 Grading:
The perfect location for avid golfers to get in a few holes between business meetings, or for leisure travelers to enjoy the serene scenery.
1.5 km FROM Mowbray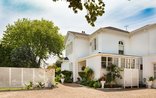 Elegant victorian house, with four luxury double en-suite bedrooms. Small exclusive guest house close to Newlands rugby and cricket grounds UCT. Situated in Rondebosch, Rosebank.
0.8 km FROM Mowbray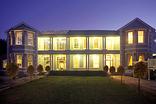 Guest Rating:
(2 reviews)
Luxury at every turn in this 8 roomed gem, while handsome architecture and interiors deliver a satisfying blend of cool European minimalism and rich, classic contemporary warmth. Centrally located in Rosebank (Rondebosch) - close to city and airport
0.8 km FROM Mowbray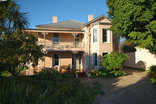 Guest Rating:
(1 review)
Built in 1903, this gracious Edwardian home is ideally situated for those on business or holiday, with easy access to the Cape's main attractions.
0.7 km FROM Mowbray