Was very pleasant, but lots of maintenance was carried out which slightly marred the stay. The new owners were lovely and very hospitable.
Bedroom was nice and spacious. The honesty bar was a lovely idea. The breakfast was great.
The stay was satisfactory, thank you.
We had a pleasant stay at Villa Capri and would recommend the guesthouse to future visitors planning to stay in Balito Bay.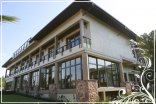 Distinctively Afro-Bali styled, perfectly situated in the midst of a natural eco forest along the warm tropical Indian Ocean, boasting a fusion of creative interior design marrying its natural element surrounding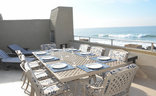 This exclusive, upmarket, self-catering apartment is right on the beachfront. The luxurious apartment offers you open plan living with folding stagger doors which open up fully to extend the Living Room and Master Bedroom onto the large patio.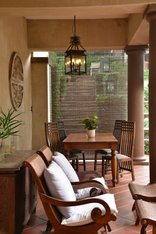 Inspired by the distinctive beauty of the South African vineyards and the country's rich viticulture, our luxurious guest house provides a friendly haven in the sea-side town of Ballito. Enjoy superb sundowner ocean views from the terrace.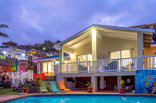 Jewel of the North Coast, Ruby Sands is a spacious, well appointed exclusive holiday home in the heart of Ballito. This holiday accommodation is a stand alone self-catering home with all the necessary facilities you will need for a relaxing holiday.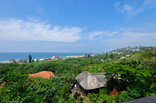 Ballito's best kept secret, Villa Jaimé, where dreams become memories that last a lifetime. We offer two exclusive, private, self-catering units - a magnificent open-plan, furnished studio apartment and a rustic, quaint, thatched cabin.