Three Tree Hill Lodge overlooks the battlefield of Spioenkop. The striking aloe spectabilis and the paperbark acacia dominate the vegetation.
The lodge adjoins the Spioenkop Nature Reserve which contains white rhino, giraffe, zebra, eland, kudu, numerous smaller antelope and 270 recorded bird species.
The lodge has been constructed using mostly wood and iron so as to resemble the housing kits brought out from Britain in the nineteenth century.Steeped in history, the lodge offers battlefield tours as an activity as well as mountain biking, horse riding, birdinng & walks.
Rooms:
Each of the six twin cottages has its own bath, shower and verandah, with magnificent views of Spioenkop - even from the bath.
Three full meals and teas offer delicious, varied and fresh farm fare. Weather permitting, these are served on the cool wide verandahs of the main lodge.
A viewing deck, swimming pool, wonderful walks and library offer you complete relaxation in this unique African setting.
Three Tree Hill Lodge Activities:
Golf,
Fishing
Riding
Walking
Hiking
Battlefield Tours

Click to display the map
Clothing & Accessories:
large hat, sun screen,
sunglasses, lip salve and
moisturiser. Swimming trunks
A warm jersey for winter's evenings on the balcony.
Other Accommodation near Three Tree Hill Lodge:
Accommodation options within 8km from Three Tree Hill Lodge include: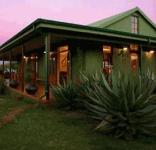 Surrounded by the Drakensberg Mountains, overlooking a secluded valley of the Spioenkop Game Reserve and in the lee of the famous hill, Spioenkop, lies Three Trees Lodge.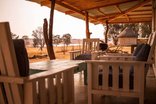 Enormous lawns, a large pool and a variety of fuzzy farm animals are an endless source of entertainment for kids of all ages. Fishing, hiking,superb mountain biking or simply picnicking in the shadows of the willow trees is a great way to spend your day.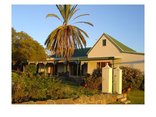 Experience an unmatched gateway at SpionKop Lodge which is set against the backdrop of the majestic Drakensburg mountains, on the Kwazulu-Natal battlefields route.