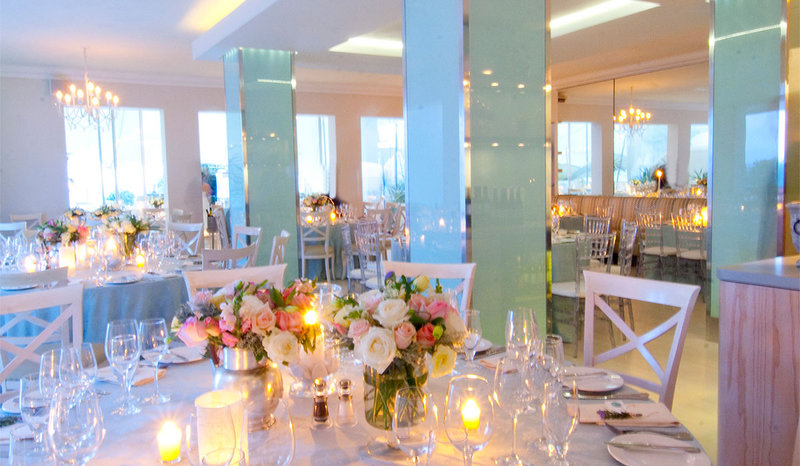 The Plettenberg Hotel
, situated on a rocky headland in Plettenberg Bay, along the famous Garden Route – is the ultimate South African seaside escape. The five-star hotel, with its 35 beautifully appointed rooms and two family-style villas, showcases the most breathtaking vistas in Southern Africa, as well as world-class cuisine at SeaFood at The Plettenberg.
Amenities and Services at The Plettenberg Hotel:
The Plettenberg offers a variety of facilities to help enhance your stay, including two refreshing pools, a pampering spa and an elegant boutique. We hope you'll get to experience all of them during your time with us!
- Swimming Pools
- Wellness Spa
- Boutique
The Plettenberg Hotel Accommodation:
Whether you choose one of our entry-level Double Rooms, spacious Premier Suites or exclusive Villas, you can rest assured that you will experience the most stylish and comfortable accommodation.
Lookout Villa
Overlooking the scenic Plettenberg Bay, guests of The Lookout Villa can expect to be spoilt at what is one of the most exclusive addresses in the area.
Beach House
With a spacious private deck and pool overlooking both the beach and surrounding mountains of Plettenberg Bay.
Premier Suites
Even larger in size than the hotel's regular Suites, our Premier Suites offer the utmost comfort.
Suites
With tasteful décor inspired by the surrounding views of Plettenberg Bay, each of our five Suites offers an individual palette for guests to enjoy.
Luxury Double Rooms with Sea View
Overlooking the gorgeous Plettenberg Bay and surrounding ocean, our six Luxury Double Rooms with Sea View each offer their own perspective of the area.
Luxury Double Rooms
Our Luxury Double Rooms are individually decorated in shades of aqua to reflect the marine environment surrounding the hotel.
Double Rooms
An elegant choice at The Plettenberg Hotel, the Double Rooms are individually decorated and offer a spacious bedroom with en-suite bathroom.
Restaurants and Bars:
The exceptional cuisine of The Plettenberg comes courtesy of Group Executive Chef Peter Tempelhoff. Each carefully crafted dish is matched with the finest vintages from our carefully curated wine list, and is presented with the charming service we have become synonymous with.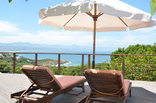 The 5th House is a privately owned, family holiday house in Plettenberg Bay. This property has a long family history and in fact was the 5th house been built in Plettenberg Bay, having been built by the current owner's grandfather.
From:
R700.00
per person sharing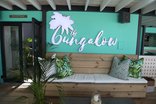 The Bungalow is situated on Hobie Beach in Plettenberg Bay. It is a new sophisticated establishment which offers accommodation with sea views, and is the most ideal setting in which to relax and unwind while enjoying the sounds of the ocean.
From:
R500.00
per person sharing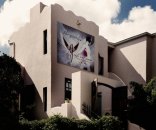 The Grand Rooms situated in the main village shopping and restaurant street and only a few minutes walk down to the beach. Wonderful bedrooms with extraordinary views over the ocean and mountains.
From:
R1000.00
per person sharing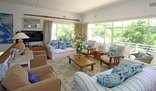 In walking distance to both beaches and Main Streets shops and restaurants, 8 Breach Street is located in Plettenberg Bay Central. Guests have access to free WiFi.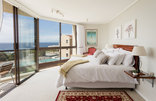 Luxury 3 bedroom apartment with pool and sea views. close to town and all ammeneties.