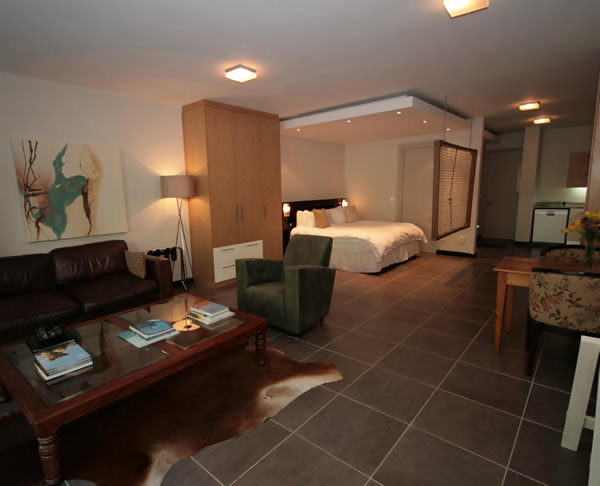 Set amongst a wooded area, The Glen Apartments takes its name from the 35 acre Glen forest nature reserve that the apartments verge on in Camps Bay.
The Glen Apartments consists of 30 luxury serviced apartments with views of the ocean, Twelve Apostles mountain range and Lion's Head, and finished with modern and clean aesthetics and expansive windows that maximise the scenery.
The organic form, following the steep, narrow topography of the site, comprises of terraced platforms. Surrounded by the imagery of the sea views and trees, the salt water pools` rocky zen-like design and trickling water all add to an atmosphere of sophistication and leisure.
The pool is positioned on the mountain side of The Glen Apartments with a thicket of tall trees beside the building. Surrounded by the imagery of the sea views and trees, the salt water pools` rocky zen-like design and trickling water all add to an atmosphere of sophi