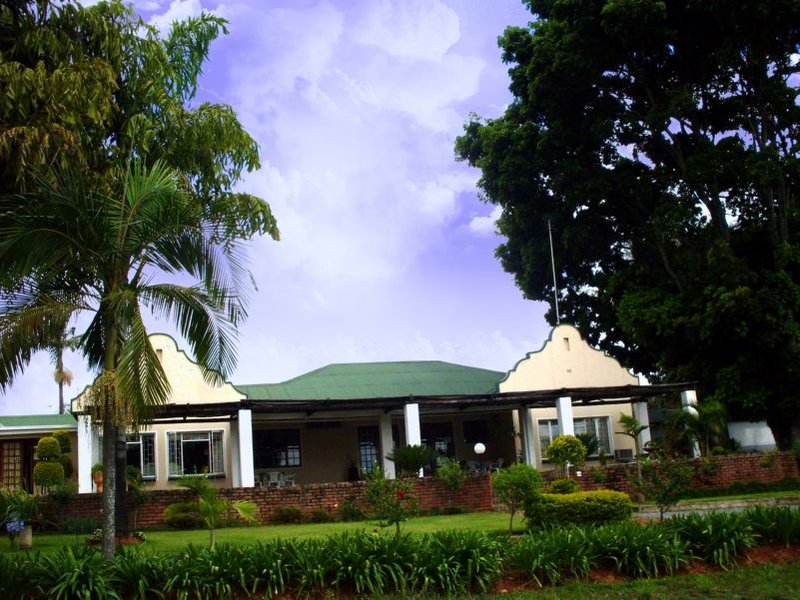 Welcome to
Steffi's Sun Lodge
where we promise to always make you feel at home. We offer comfortable, luxurious accommodation in Tzaneen, ideal for groups or family retreats.
We are situated next to the R71 that makes us easy to find - when you're in the need for a quick stop-over after a long drive, do not hesitate to knock on our door. Steffi's Sun Lodge is en-route to the Kruger National Park (only 100 km), Mozambique and a wide variety of nature reserves and attractions, ie. largest boab tree, crocodile feeding, etc. We are a country escape guest house, conveniently situated to explore the Valley of the Elephant`s.
Our Guest House nestles under tall trees with abundant bird life, water features, a sparkling pool in park-like gardens with numerous cycads, flowers and shrubs. We offer individually decorated bedrooms with en-suite bathrooms and air conditioning that radiates a unique character of immaculate grandeur and rural tranquility. We also have lounge and dining rooms, exclusively for guests. Emphasis is placed upon gracious country hospitality and unique and personal attention from your hosts. We offer generous appetite-tempting breakfasts.
We have eight rooms available. Our accommodation is perfect if you are looking for a neat, well-kept and comfortable stay in the Greater Tzaneen area. Steve and Bongekile Mojela are the proud owners of Steffi's Sun Lodge. After five years our lodge has put on a new jacket, and we promise to make every moment special and memorable.
For enjoyable Tzaneen accommodation, choose Steffi's Sun Lodge as your host.
Accommodation at Steffi`s Sun Lodge:
Steffi's Sun Lodge offers eight comfortable and luxurious rooms, ideal for groups or family retreats. Our rooms have all the amenities that will ensure you a relaxing stay with us.
Each room offers the following facilities:
- En-suite bathrooms
- King-sized beds
- Bar fridge
- Hotel DStv
- Air-conditioning
- Tea and coffee facilities