Sandfontein Lodge and Nature Reserve is a private all-inclusive hideaway in Namibia with magical mountain scenery and just five Eco-conscious en-suite bungalows.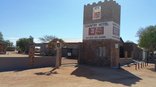 Grunau Country Hotel is conveniently situated on all the major routes to and from South Africa. We are only 90 km from the Fish River Canyon and Ais-Ais.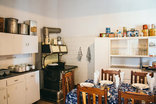 Situated 11km north of Grunau, the White House is an ideal stopover for the traveler en route from or to South Africa.