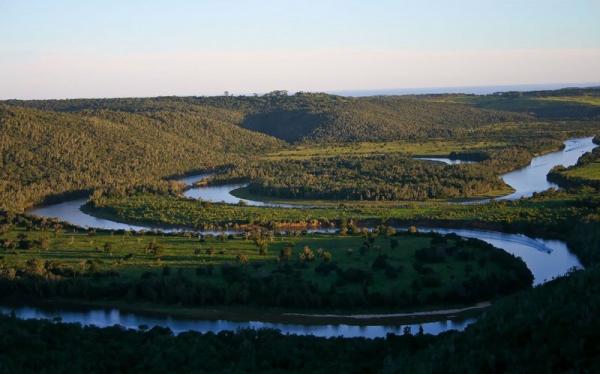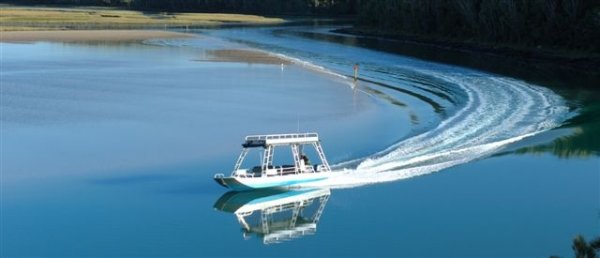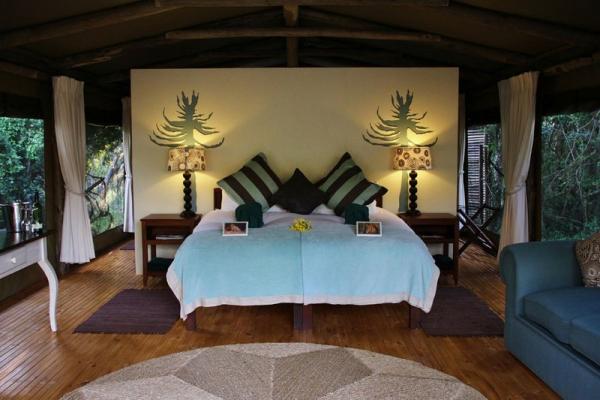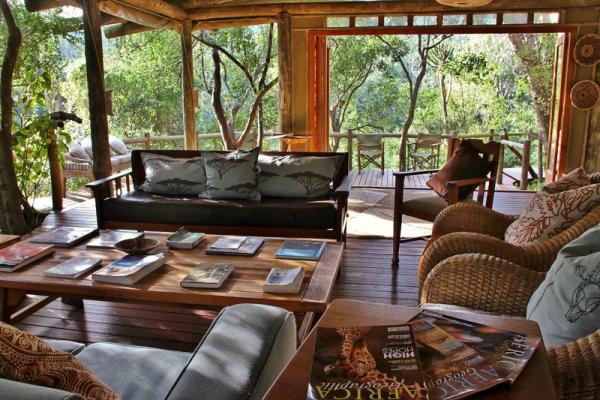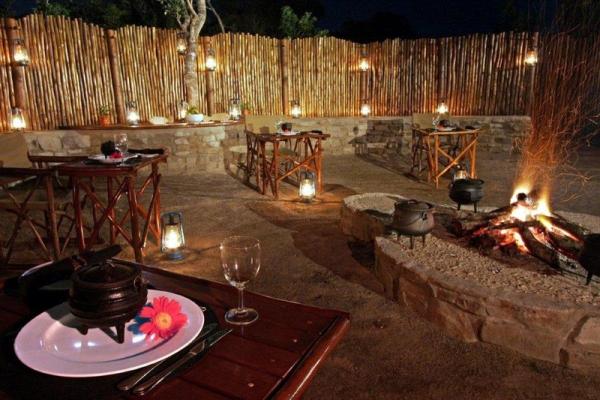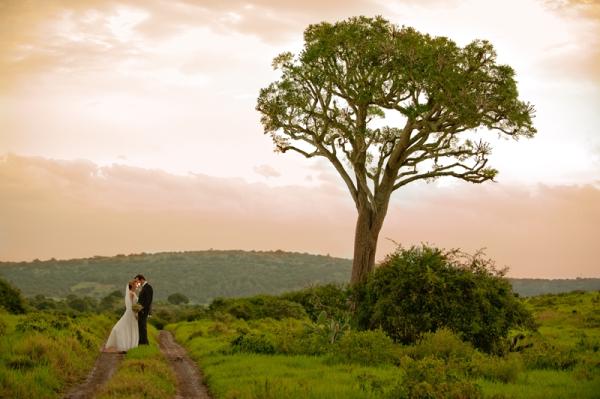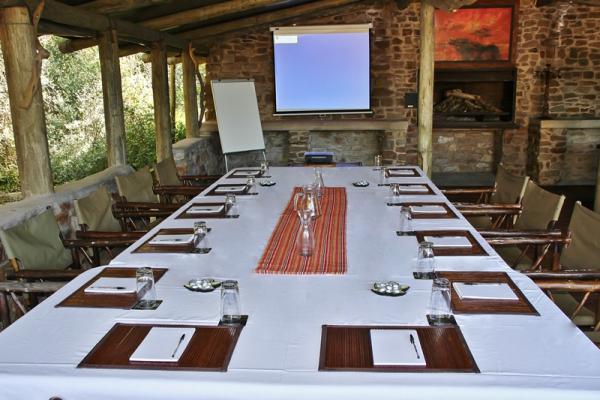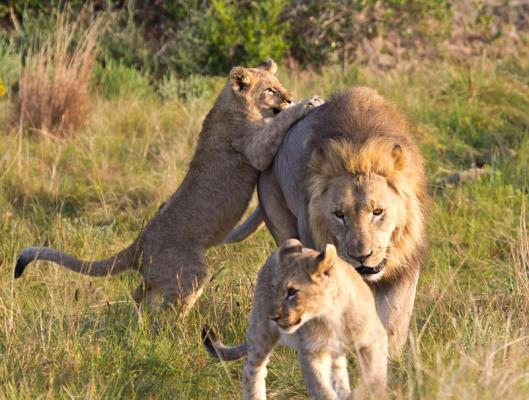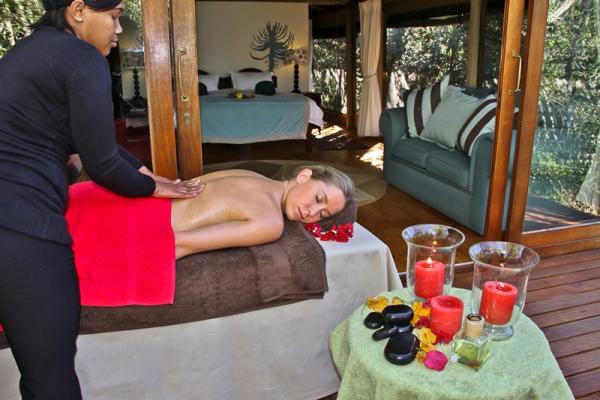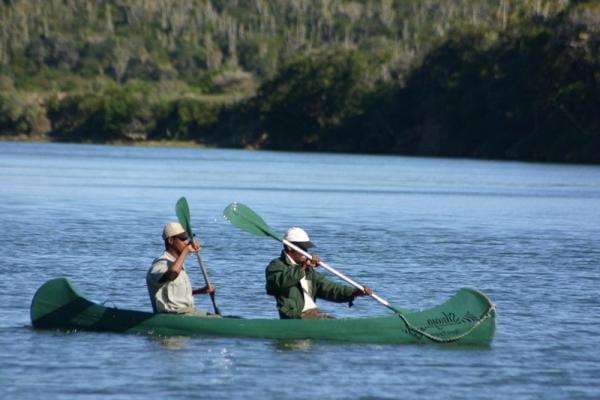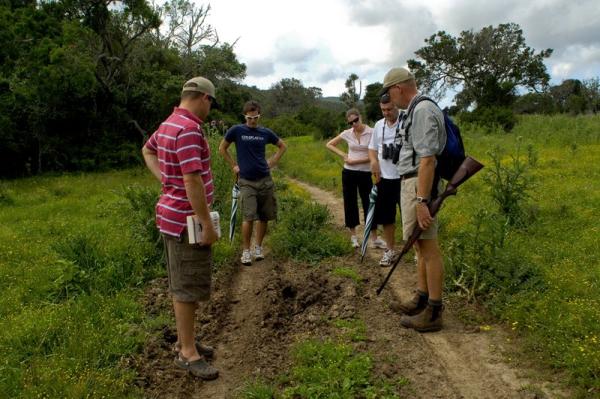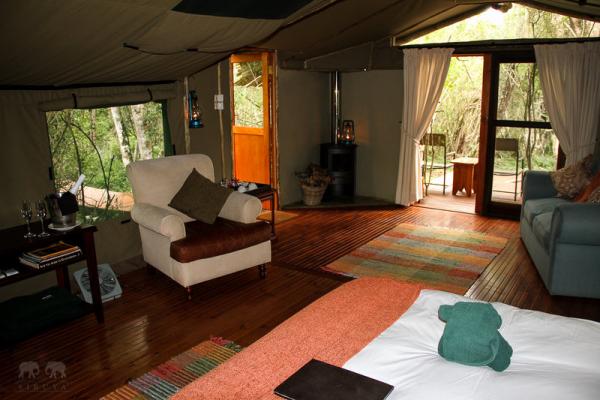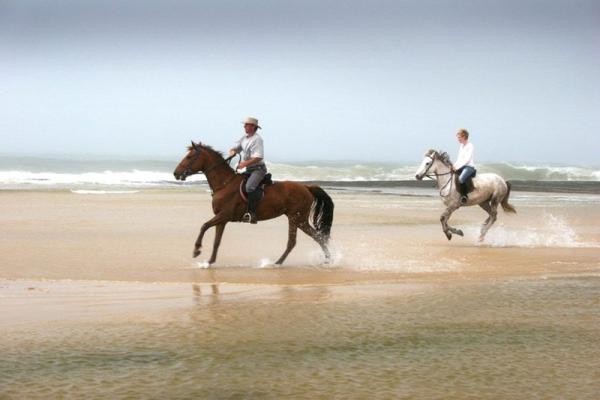 Previous
Next














Book Now
Sibuya Game Reserve
Spanning the magnificent Kariega Estuary on its course to meet the warm Indian Ocean, malaria-free Sibuya is South Africas only Big 5 game reserve accessed solely by boat. After arriving at Sibuyas reception near the river mouth in Kenton-on-Sea, guests embark on a meandering 45-minute boat cruise to the breathtakingly beautiful Reserve. Leaving behind the wide, golden beaches of the Sunshine Coast, kingfishers, fish eagles, otters, antelope and other wildlife may be spotted.
With just four or eight luxury tents in each camp and 4 elegant suites in the lodge, our professional guides are able to offer you personalised game drives, rewarding walks, exclusive boat trips and sumptuous beach and bush picnics. Swimming, canoeing and fishing are also on offer, or you might choose to simply relax in a hammock under the trees, book in hand. The ancient floodplains and pristine coastal forest play host to an abundance of wildlife: nearly 400 species of birds and 45 species of game including the Big Five. The sub-tropical vegetation ensures a high density of wildlife and one of the best game-viewing experiences in the country. The estuary holds its own bounty: crabs, turtles, the occasional small shark and fish flopping in and out of the water. Additional activities by arrangement include: massages; horse riding on the beach. Under starlit skies, the distant roar of the ocean and the soft glow of lanterns are the only distractions as guests are served fine fireside fare in the warm embrace of the evening fire. The unequalled splendour of the vistas, with the Indian Ocean as their enduring backdrop, will leave you saying Sibuya we will return.

Forest Camp:
Perfectly situated on the banks of the Kariega River, but tucked unobtrusively into the indigenous bush, Forest camp offers a blend of essential comforts and warm, charming style.
The camp, with its long wooden walkways through pristine thicket, has eight en-suite tents, complete with luxury furnishings.

Tent Facilities: 8 tents, all en-suite, tents sleep 2 or 3 guests
Beds: Double or twin
Towels, fireplace, safe, information booklet, cupboard, suite case rack
Amenities: Shampoo, conditioner, body wash, shower cap, hand and body lotion
Housekeeping on a daily basis
Forest Camp is an adults only camp, children 12 years and older are welcome to share a tent with their parents


River Camp:
A favourite amongst friends, families and sole-use groups, this small and intimate camp has four beautifully appointed tented rooms, all en-suite.
Ground level pathways and large fold our sofa beds make River Camp particularly well-suited for those with children.

Tent Facilities: 4 tents, all en-suite, tents sleep 2 adults and 2 children. Camp cots are available for smaller children
Beds: Double or twin
Towels, fireplace, safe, information booklet, cupboard, suite case rack
Amenities: Shampoo, conditioner, body wash, shower cap, hand and body lotion
Housekeeping on a daily basis
Children of all ages are welcome in River Camp, childrens meals are catered for in this camp
Baby Sitting: Baby-sitting facilities are offered in River Camp at a nominal extra charge. We strongly recommend that parents with young children make use of this service to allow them time off to enjoy game drives
Child policy: A game drive vehicle will be allocated to all bookings with children under the age of 6 years there will be no charge for this game drive vehicle

Bush Lodge:
This Lodge has four secluded luxury thatched suites.
These stunningly appointed units are private, spacious and fully en-suite with outside and inside showers and private sun/viewing decks. Each room has a, tea/coffee station and for hot summer nights, air-conditioning. A wood-burning fireplace adds a cosy touch for the cooler winter evenings.

Suite Facilities: 4 suites, all en-suite, suites sleep 2 or 3 adults
Beds: Double only
Towels, fireplace, safe, information booklet, cupboard, suite case rack, air conditioner
Amenities: Shampoo, conditioner, body wash, shower cap, hand and body lotion
Housekeeping on a daily basis
Bush Lodge is an adults only lodge, children 12 years and older are welcome to share a suite with their parents


Our all-inclusive package includes:
Accommodation, all meals, local beverages, scheduled boat transfers to and from camp, afternoon and morning game drives, bush walking, fishing and canoeing
For a 3 nights stay or longer we include a river cruise trip from camp to one of the beautiful beaches in Kenton on Sea with a packed picnic lunch and local beverages

Activities:
Standard activities included in the daily tariff consist of scheduled boat transfers to and from reception, twice daily game and bird-watching drives in an open 4x4 vehicle, daily boat cruises, canoeing, fishing, bush walks and swimming
Optional activities that may attract a nominal charge include massages, horse-riding on the nearby beaches, sea-side picnics and other excursions to the beach. The unpredictability of coastal weather means that some of these activities cannot be booked in advance, but need to be arranged by Sibuyas guides once in camp

Arrival and departure times:
NB: Please ensure check in by 11h30 late arrivals will incur the cost of a private transfer
Scheduled boat transfers leave from Sibuyas reception in Kenton-on-Sea, once daily, at 12h00 (noon). Guests are requested to check in at reception (39 Eastbourne Road, Kenton-on-Sea) at least half an hour before the boat departure time (travel times: Port Elizabeth airport allow 80-100 mins East London airport allow 120 mins)
For departing guests, scheduled boat transfers return to reception at 11h00 daily to allow for check out and departure by 11h30
Boat transfers at alternative times may be arranged in advance at an additional charge

Airport transfers:
Airport transfers can be arranged with reservations and are handled by accredited transporters

Bar:
Sibuya supplies most drinks on a complimentary basis. This includes spring water, non-alcoholic beverages, beers, basic spirits and fine South African house wines.
At Sibuya we actively attempt to limit our carbon footprint. As plastic bottles from bottled water constitute one of the largest sources of pollutants in the world today, we actively discourage their use whilst resident with us. All guests are issued with a reusable Sibuya bottle and we ask that you support us in our quest to reduce pollution and our carbon footprint by refilling these bottles with purified spring water rather than using the disposable commercial bottles of water
Guests are welcome to bring their own premium wines, imported champagnes or premium spirits; alternately guests may order in advance and catering will arrange on their behalf
A select range of premium wines is available in both camps and our lodge at nominal prices

Dietary requirements:
Sibuyas reservations office must be informed in advance of any special dietary requirements. This is essential, as most catering is done in our main kitchen offsite

Medical conditions:
Prior to arrival, guests should notify Sibuyas reservations office of any pre-existing medical conditions. This includes any allergies, such as to bee stings
Sibuyas reservations office should be informed in advance of any physical disabilities. This is essential as boat access may not be possible and there are limited suitable facilities including accommodation and vehicle seating
As the Eastern Cape is malaria-free, prophylactics are not necessary

Packing suggestions:
A rain jacket, jersey and long trousers are recommended even in summer
A good pair of binoculars is recommended
Sunblock is essential, preferably waterproof for swimming or water-sports
A bathing costume for swimming in the warm Kariega River or in the nearby Indian Ocean

Rhino Conservation Levy
In March 2016, Sibuya suffered a horrific poaching attack and three of our rhino were slaughtered and their horns removed despite the best efforts of our Anti-Poaching Unit. We cannot offer a true Big5 experience without Rhino so by necessity have to dramatically increase our protective capabilities to protect these magnificent animals. We ask all our guests to please partner with us in this effort to protect our rhino and the species as a whole
Compulsory Rhino Levy charged at per person per day
Activities:
Spanning the magnificent Kariega Estuary on its course to meet the warm Indian Ocean, malaria-free Sibuya is South Africas only Big 5 game reserve accessed solely by boat. After arriving at Sibuyas reception near the river mouth in Kenton-on-Sea, guests embark on a meandering 45-minute boat cruise to the breathtakingly beautiful Reserve. Leaving behind the wide, golden beaches of the Sunshine Coast, kingfishers, fish eagles, otters, antelope and other wildlife may be spotted.
Our professional guides are able to offer you personalised game drives, rewarding walks, exclusive boat trips and sumptuous beach and bush picnics. Swimming, canoeing and fishing are also on offer, or you might choose to simply relax in a hammock under the trees, book in hand. The ancient floodplains and pristine coastal forest play host to an abundance of wildlife: nearly 400 species of birds and 45 species of game including the Big Five. The sub-tropical vegetation ensures a high density of wildlife and one of the best game-viewing experiences in the country. The estuary holds its own bounty: crabs, turtles, the occasional small shark and fish flopping in and out of the water. Additional activities by arrangement include: massages; horse riding on the beach.
Clothing and Accessories:
A rain jacket, jersey and long trousers are recommended even in summer
A good pair of binoculars is recommended
Sunblock is essential, preferably waterproof for swimming or water-sports
A bathing costume for swimming in the warm Kariega River or in the nearby Indian Ocean
Health and Climate:
Prior to arrival, guests should notify Sibuya's reservations office of any pre-existing medical conditions. This includes any allergies, such as to bee stings
Sibuya's reservations office should be informed in advance of any physical disabilities. This is essential as boat access may not be possible and there are limited suitable facilities including accommodation and vehicle seating
As the Eastern Cape is malaria-free, prophylactics are not necessary
Rooms and Units Available:
Forest Camp
Perfectly situated on the banks of the Kariega River, but tucked unobtrusively into the indigenous bush, Forest camp offers a blend of essential comforts and warm, charming style. Richly coloured local textiles, in shades of rust and burnt orange, are used throughout in support of the regions weaving community. The camp, with its long wooden walkways through pristine thicket, has eight en suite tents, complete with luxury furnishings. Designed with a light footprint to protect the surrounding riverine environment, the camp affords views of game on both banks of the river and makes an ideal venue for weddings and small functions. With no schedules and absolutely no pressure on guests to do anything other than relax, this wonderful camp combines the finest in safari luxury with fabulous service and truly memorable game experiences. Top notch dining is an integral part of any visit to Sibuya with excellent South African wines served in the dining room, on picnics or under a canopy of stars in the wonderful open air boma. No destination can succeed without a loyal and dedicate staff. At Sibuya, the camp and hospitality teams are extremely friendly and helpful, and will go out of their way to ensure an unforgettable stay.
The lush, sub-tropical vegetation ensures a high density of wildlife and guarantees one of the best game-viewing experiences in the country.

River Camp
A favourite amongst friends, families and sole-use groups, this small and intimate camp has four beautifully appointed tented rooms, all en suite.

Discretely tucked into a small forest on the river bank, each tented room has been designed with its own unique layout in order to avoid felling trees and to protect as much of the site as possible. A light and airy design lets natures sights and sounds flood into the generously proportioned guest areas, creating a sense of oneness with the wilderness all around. Ground level pathways and large fold our sofa beds make River Camp particularly well-suited for those with children. Located on an ancient floodplain where an oxbow or billabong will one day form, the camp affords spectacular views of the river from its sweeping verandas.
Sibuyas rangers, some of the most experienced in the business, take pride in organising rewarding bush walks, personalised game drives and exclusive boat or canoe trips. Their love of the environment and enthusiasm for their work is infectious, and guests will find them to be not only knowledgeable guides but also gracious hosts.
Part of the purpose of a getaway is to relax! River Camp offers ample opportunity for guests to do this, and few pastimes can be more soporific than lying on a hammock with a book, listening to the birdsong in threes. At night, the soft glow of lanterns and distant roar of the ocean are the only distractions from the crackling outdoor fire.

Bush Lodge
Sibuyas Bush Lodge is set in a pristine wilderness paradise 35 minutes from the main reserve.
After departing from Kenton and enjoying our unique boat cruise up the Kariega Estuary, Bush Lodge guests enjoy lunch in the Reserve before a short transfer by game vehicle takes them to the Lodge.
This stylish bush destination, which mushrooms from an indigenous forested valley, is a classic thatched 4 - Star Lodge, with all the luxury and modern amenities to match.
Spacious viewing decks surround the main lodge which overlooks the wooded valley below. A sparkling swimming pool is an inviting alternative to the Kariega River Estuary and is an ideal place to relax and refresh between game drives or other activities.
For those guests wanting a little more luxury and comfort than our tented River and Forest Camps, this is the ideal alternative.
Bush Lodge is only available to adults with children over the age of 12.
Bush Lodge has four secluded luxury thatched suites.
These stunningly appointed units are private, spacious and fully en-suite with outside and inside showers and private sun/viewing decks. Each room has a tea/coffee station and for hot summer nights, air-conditioning. A wood-burning fireplace adds a cosy touch for the cooler winter evenings.
Facilities & Services available:
Children under 12
Honeymoon Couples
Airport Shuttle Service
Babysitting Service
Special Meals on Request
Conference facilities
Wedding facilities
Team Building
Bar on the Premises
Dining room
Restaurant
Cots available
Curio Shop
Fireplace on the Premises
Garden
Parking (off-street - open)
Afrikaans
English
Xhosa / Zulu
Other Language
Hiking / Walking Trails
Horse Riding
Cancellation Policy:
Bookings will held for 48 hours only and then released unless a deposit has been received.
Full pre-payment / balance is required 30 days prior to arrival.
Cancellations 0 to 7 days prior forfeit 100% of full fee.
Cancellations 8 to 14 days prior forfeit 75% off fee.
Cancellations 15 to 21 days prior forfeit 50% of fee.
Cancellations 22 to 28 days prior forfeit 25% of fee.
Cancellations in excess of 28 days prior may incur a maximum 5% admin fee.
Latest Reviews
Directions:
On the R72 from Port Elizabeth or East london, turn into the town of Kenton on Sea, onto Kariega road.

Follow Kariega Rd down to the Kariega River.

Turn left just before you get to the river, into Eastbourne road.
Reception is at 39 Eastbourne Road, Kenton On Sea.

You will check in at Reception and leave your car in secure parking. You will then be transfered up river by boat to the Camps / Reserve.
---

Click to display the map