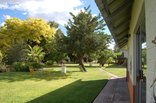 Vreugde Guest Farm is a small, family-run business, situated within easy reach of Etosha National Park's Anderson Gate. Accommodation is provided in just seven comfortable rooms, all opening onto our large garden, and all at affordable prices.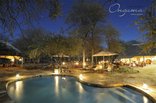 Experience true tranquility amid savanna bush veld and tall Tamboti trees, where birds,tree-squirrels and bush-babies abound in the leafy canopies.Or surrender yourself to the coolness of the sparkling pool.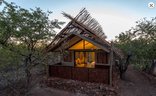 At Etosha Village nature and luxury are in perfect harmony. Besides the 45 accommodation units and camping facilities, Etosha Village has three restaurant seating areas, a unique bar with a big screen television,a sparkling pool plus two kiddies pools.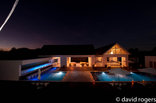 [email protected] is located just 19km from the Etosha National Park at the eastern side close to Namutoni gate. Here you will discover African luxury combined with good service and excellent food.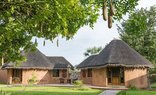 Onguma Bsush Camp is situated in the 34 000 ha Onguma Game Reserve on the eastern side of Etosha, bordering Fisher's pan. The Reserve incorporates ecological substrata such as savannah, bushveld, omuramba and dry pan.