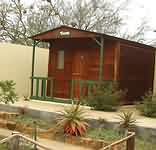 The Houthoop Guesthouse & open-air Restaurant is situated on a Dorper sheepfarm 15km from Kleinzee. Offering rooms in the guesthouse and wooden huts close by.
Voetbaai Chalets is situated in Port Nolloth between the Altantic Ocean and Namaqualand. It is a peaceful and tranquil environment with relaxing surroundings.
49.6 km FROM Kleinzee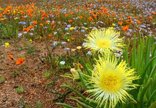 Kallabaskop Lodge is next to the National Namaqua Park. With the National Skilpad Park only 6 km away from our Lodge. Flower season is amazing with a wide variety of flower fields to experience.
59.1 km FROM Kleinzee