A favoured holiday destination for farmers, fishermen and divers, a quaint village built next to a spring, at the foot of the escarpment.
Read More
Hondeklipbaai Accommodation
listings with guest ratings, grading and rates - request a quote and book online. Whether on holiday or for business travels, browse the listings below to find your ideal accommodation.
Filter the results for
accommodation in Hondeklipbaai
by type:
Hondeklipbaai Accommodation Specials
Valid From: 2019-04-01 to 2019-06-30
Get a 10% discount on any bookings for April, May and June 2019....
Accommodation in Hondeklipbaai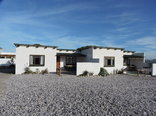 Established in 1993, the Honnehokke Resort has been pointed out by various magazines as the most friendly holiday establishment on the Namaqualand, West Coast. It is a tranquil oasis for those tired of the huzzle and buzzle of city life.
Accommodation near Hondeklipbaai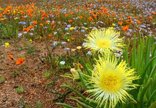 Kallabaskop Lodge is next to the National Namaqua Park. With the National Skilpad Park only 6 km away from our Lodge. Flower season is amazing with a wide variety of flower fields to experience.
43.9 km FROM Hondeklipbaai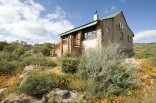 Guest Rating:
(8 reviews)
Namaqua National Park incorporates the Skilpad Wild Flower Reserve and during August and September each year is transformed into a wonderland, carpeted with wildflowers. It is home to the richest bulb flora of any arid region in the world
44.9 km FROM Hondeklipbaai
*The distances are measured as a straight-line and do not necessarily reflect the actual travelling distance.