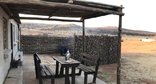 Inyala Game Lodge is ideal for a family or holidaymakers and is located between the towns of Ventersdorp and Potchefstroom. Inyala Game Lodge can accommodate up to 40 guests in a choice of 10 free-standing chalets and a 3-bedroom luxury tent.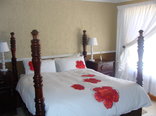 AS THEY SAY:"I WILL MEET YOU HALFWAY!" Rubicon Guesthouse, Restaurant and Conference is situated within an hours drive from Klerksdorp, Potchefstroom, Lichtenburg and Rustenburg, making it suitable for bussiness meetings, social and private.
Opstal Guestfarm is located on the edge of Potchefstroom. The guest farm has 12 stylish, comfortable rooms, of which 6 are family rooms and 1 is wheelchair friendly. All rooms have free WiFi and are equipped with a fridge, coffee/tea amenities.
49.6 km FROM Ventersdorp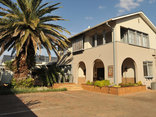 Grading:
Guest Rating:
(3 reviews)
This charming home, provides a friendly warm atmosphere. Comfortable, stylish accommodation ideal for business and leisure travelers. Conveniently situated close to the main attractions, shopping centres, hospitals, sport grounds and university.
51.6 km FROM Ventersdorp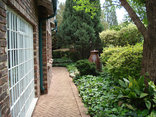 Grading:
At Anne's Place, an exclusive self-catering Guest House positioned in a beautiful garden, one can relax with a glass of wine or enjoy a late afternoon braai at the swimming-pool.
52.0 km FROM Ventersdorp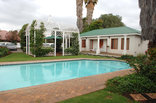 Grading:
Guest Rating:
(2 reviews)
A Tapestry Garden is situated in the centre of Potchefstroom from where we are in close proximity to the NW Univirsity, sport events, all schools and the Mooiriver Mall. We are well established and have been open since the spring of 1983.
52.9 km FROM Ventersdorp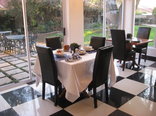 Elizabeth's Manor Guesthouse is a beautiful Tudor style house situated in the heart of Potchefstroom. We are in close range of major attractions, i.e the Northwest University, Mooirivier Mall, Medi-Clinic Hospital, Mooimed Hospital, etc.
51.6 km FROM Ventersdorp