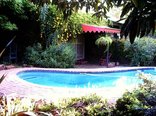 Three star self-catering accommodation in private cottages with patio, swimming pool, secure parking, equipped kitchen, and en-suite bathroom. Breakfast and Dinner available on request.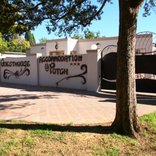 We have an exclusive 3 star graded guesthouse situated in Potchefstroom in the North West province. We offer luxurious accommodation for both business and leisure travellers.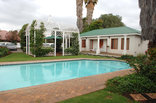 A Tapestry Garden is situated in the centre of Potchefstroom from where we are in close proximity to the NW Univirsity, sport events, all schools and the Mooiriver Mall. We are well established and have been open since the spring of 1983.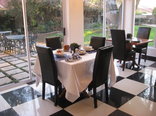 Elizabeth's Manor Guesthouse is a beautiful Tudor style house situated in the heart of Potchefstroom. We are in close range of major attractions, i.e the Northwest University, Mooirivier Mall, Medi-Clinic Hospital, Mooimed Hospital, etc.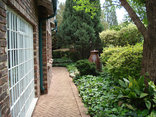 At Anne's Place, an exclusive self-catering Guest House positioned in a beautiful garden, one can relax with a glass of wine or enjoy a late afternoon braai at the swimming-pool.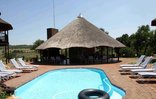 Our Accommodation is situated on the shores of the Vaal River, Smilin Thru Resort is the perfect laid-back getaway. You'll find us just on the outskirts of Parys where the natural beauty is mesmerizing. Situated in the Vaal Triangle area of South Africa.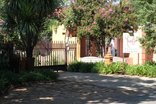 We are the perfect place if you are looking for affordable accommodation in Potchefstroom. We are situated in Grimbeekpark, a quiet, peaceful and serene suburb close to Mooirivier Mall.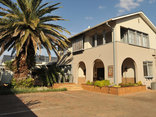 This charming home, provides a friendly warm atmosphere. Comfortable, stylish accommodation ideal for business and leisure travelers. Conveniently situated close to the main attractions, shopping centres, hospitals, sport grounds and university.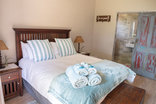 Opstal Guesthouse is your home away from home in Potchefstroom. The guesthouse has 4 double rooms, positioned in a separate part of the main house. Opstal Guesthouse offers free WiFi, safe parking, a lovely garden with braai amenities.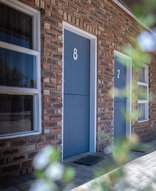 Opstal Guestfarm is located on the edge of Potchefstroom. The guest farm has 17 stylish, comfortable rooms, of which 6 are family rooms and 1 is wheelchair friendly. All rooms have free WiFi and are equipped with a fridge, coffee/tea amenities.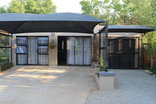 Bella Rosa offers luxury accommodation with modern finishes. The spacious room is elegantly decorated and clean, crisp, egyptian cotton linnen are provided for the comfort of our guests.