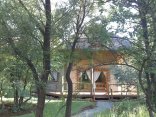 Welcome to the real Bushveld. Driving 15 min from Sun City to the west, you suddenly discover peace and tranquility in a private environment where the bush was touched with luxury without ruining the natural beauty of the bushveld. 2 X 4 BEDROOM HOUSES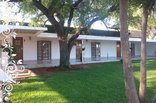 Just 34 km from Rustenburg and 17 km from Sun City, we offer affordable and comfortable rooms for both business and holiday travelers. Black Swan Guest House is a place where you can enjoy good food and old fashioned hospitality.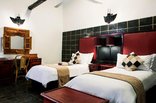 Guest Rating:
(26 reviews)
Situated in the foothills of the picturesque Pilanesberg Mountains, this leading Heritage lodge, Kedar Heritage Lodge, Conference Centre & Spa blends rustic comfort with the natural beauty of the bushveld surroundings only 21 km from Sun City.
9.2 km FROM Boshoek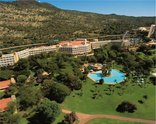 Guest Rating:
(2 reviews)
The Sun City Hotel and Casino is the hedonistic heart of the Sun City Resort. The ambience of the Hotel is one of glamour and sophistication.
14.5 km FROM Boshoek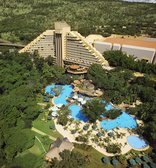 Sun City Cascades Hotel is encircled by a necklace of tropical gardens threaded with tumbling waterfalls, weirs, lagoons and shaded walks.
14.0 km FROM Boshoek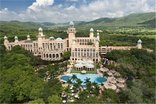 Guest Rating:
(1 review)
This truly magnificent Palace, so legend tells, was built for a king by an ancient civilization from the North of Africa, who made this idyllic valley their home until it was destroyed by an earthquake.
14.5 km FROM Boshoek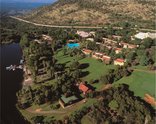 Guest Rating:
(12 reviews)
Set in the same gardens where Sun City Hotel is, conveniently close to the lakeshore and the children's playground, is the Sun City Cabanas, a family-orientated hotel. Facilities include a pool, restaurants and bars.
13.7 km FROM Boshoek