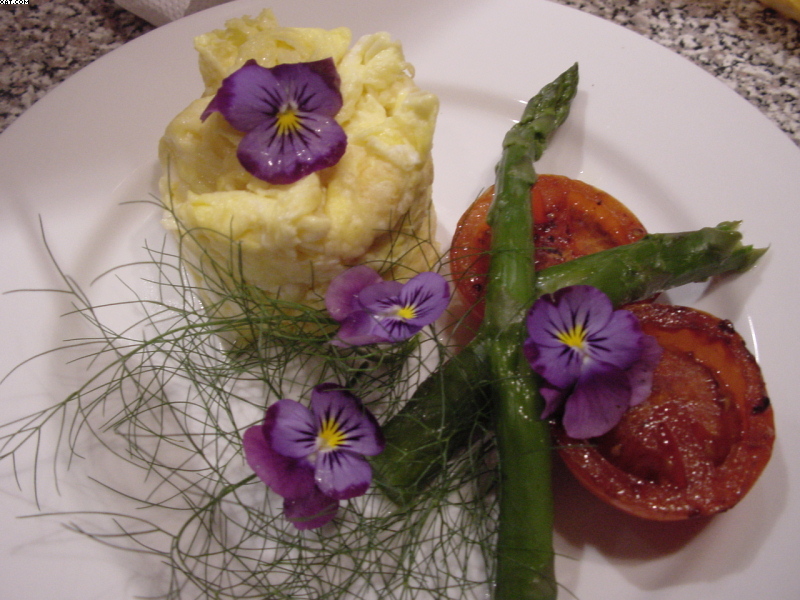 Relax and enjoy the tranquil setting of our guest house and art gallery. Be enchanted by warm hospitality, colourful décor and a secluded, peaceful garden - decorated in an artistic and relaxed style.
There are eight charming bedrooms with en suite showers, separate entrance, television, oil heaters and electric blankets. Each bedroom has been individually decorated with works of art.
My Housy is set in the spectacular sandstone foothills of the Maluti mountains in Ladybrand in the Free State.
Generous farm breakfasts are served outside in good weather and dinner can be arranged at nearby restaurants.
Close to Lesotho and Water Highland Scheme. Bushman paintings, the Lesotho Kingdom and Golden Gate all within easy reach. Restaurant nearby.
Airport transfers can be arranged.
Be enchanted by warm hospitality and quality service.
Rooms:
Each room is uniquely decorated with its own character.
All rooms have TV, electric blanket, heater, tea tray and separate entrance leading out onto a secluded shady and peaceful garden
Tea and coffee trays in rooms, refreshments available during the day.

Click to display the map
Clothing & Accessories:
Ladybrand is situated at the foot of the Maluti Mountains. It can get chilly during nightfall. It is a good idea to bring a sweater.
Health & Climate:
None.....only champagne air.
---
It was my first stay which I enjoyed! The atmosphere is great I love the trees and art in the breakfast room. I will be back!
Rating:
Reviewed by Tom Kritzinger over a year ago
---
Our second stay and it was great to see that the same standard has been kept which is an excellent standard. The rooms were comfortable and the breakfast was value for money and delicious. I do however have one small complaint, and that's that we were kept awake by cats fighting outside our room. But we will however most definitely stay again. Thanks.
Rating:
Reviewed by Silcock over a year ago
---
It was a pleasant stay and would stay over again their hospitality was a huge plus point and their breakfast was delicious and most definitely worth a recommendation.
Rating:
Reviewed by Linda Niemand over a year ago
---
We were very impressed, Good value for money, best breakfast and beautiful decor.
Rating:
Reviewed by Gerdalize Kok over a year ago