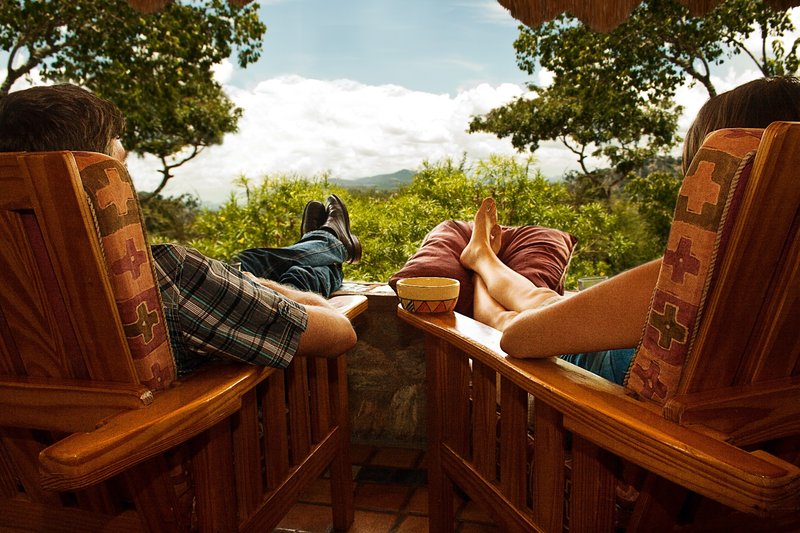 Tucked away on the lower slopes of a tree-covered hillside in the Eastern district of a lies a delightful little leisure resort known by the name of MUSANGANO - `the place where people meet.`
Whether you are looking for a weekend retreat to relax with family and friends or want to have a conference in quiet surroundings, Musangano Lodge offers a comprehensive range of facilities that will suit your requirements.
Visitors soon fall under its spell and realize that it is not just a meeting place because its peaceful and relaxing atmosphere, comfortable accommodation, excellent cuisine and splendid views invite to linger and unwind.
Spaced well apart for privacy, our splendid accommodation blends well into the Miombo mountain woodland and creates a warm ethnic ambience. Guests may choose between self catering lodges for families and larger groups or smaller chalets for two.
There is also a well-appointed conference centre, much sought after as a venue for workshops and seminars. The secluded and quiet gardens exude a serene atmosphere, which helps to create a good working environment.
Our cosy dining room and the spacious garden restaurant have acquired a reputation for serving delicious food, be it a full breakfast. a light lunch or a table d`hote three-course dinner.
Musangano Lodge is situated two and a half hours by car from the capital city of Harare and half an hour from the border town of Mutare. It is ideally located for exploring the attractions of the Eastern Highlands.
Rooms:
Our fully self-contained Lodges (between 90 and 110 sqm) feature:
a large lounge and dining area with fire place
a fully equipped kitchen
2 or 3 separate bedrooms, which sleep between 5 and 7 people
1 or 2 bathrooms
a large porch under thatch with spectacular views
a separate braai area for barbecue
a bird bath
The chalets (35 sqm) feature:
a large double room with kitchenette
desk, fire place and bay window
an en-suite bathroom
a separate dressing area
a large porch under thatch with sweeping views
Musangano Lodge Activities:
On the property:
walking/hiking along marked nature trails
mountain biking
large swimming pool with kiddies' pool
playground
table tennis
outdoor family games
birding
Nearby:
game viewing (less than 10 minutes by car)
fishing and game viewing at Osborne Dam
biking (bring own bike) along suggested routes of between 10 to 65 kilometres in length (maps supplied)
rafting, cayaking
golfing (Mutare, Leopard Rock, Claremont)
rock art sites
trips to Nyanga, Bvumba and Honde Valley
Our speciality are organized visits into the surrounding communnities(farming, social institutions, communal lands, NGOs)

Click to display the map
Health & Climate:
Musangano Lodge lies in a malaria area.
We supply mosquito nets for protection. Furthermore each room has a flyscreem attached to one window to keep the mosquitos out