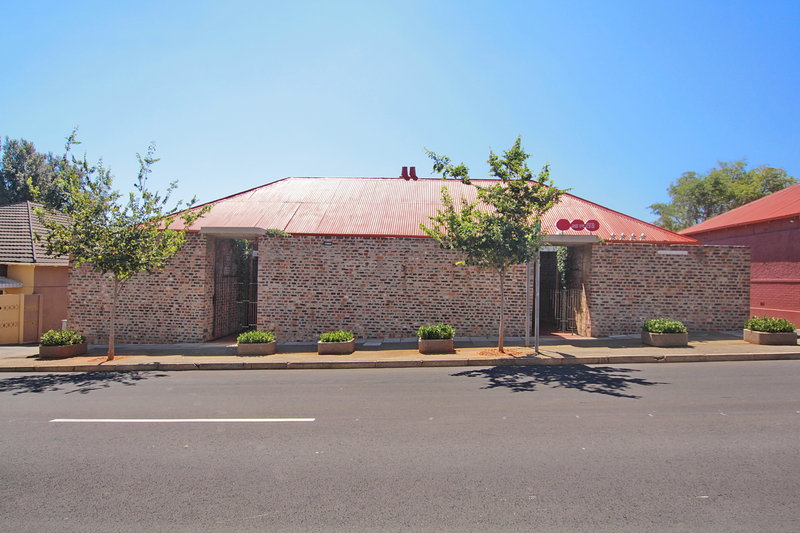 Quirky and refreshingly contemporary,
Motel Mi Pi Chi
is a fabulously user-friendly hideaway, ideal for urban nomads with a taste for easy living and original style.
Boasting easy drive-in, drive-out accessibility it's an unexpected oasis on the other side of a rough, high brick wall on Melville's vibey fourth avenue.
Motel Mi Pi Chi announces itself to the weary traveller by means of a cute neon pink sign, that is a just a little clue to the stylish contemporary accommodation that lies beyond our big, badass front wall. The perfect location for globetrotters to unpack their bags and make themselves at home, our sassy overnight establishment gives you the opportunity to refuel and refresh during your trip to Joburg, Mzansi's hippest afropolitan capital.
Accommodation at Motel Mi Pi Chi:
Each bedroom suite opens onto a screeded concrete shower room with under-floor heating that in turn flows out onto a little private courtyard with a waterfall, so guests feel like they have their own little piece of wilderness to enjoy. It's like taking a sensual outdoor shower minus the rough edges.
Our open, visible clothes racks (with lots of hangers) mean you don't have to dig around in a dark cupboard to find what you want to wear. Each shower room is equipped with a hairdryer and shaver plug.
Each room has its own signature colour accent, drawn from original linocut prints by Mozambican artists Isaac Sithole and Ezekiel Mabote. The rooms also have a lovely zen blankness about them, enabling visitors to inscribe them with their own personality.
The bleached wooden floors (original 1930s Baltic deal) and pale moonbeam-coloured walls give off a soft glow reflecting the crisp, white cotton percale bed linen. Oh, and there are tick-tock clocks for when you need them.