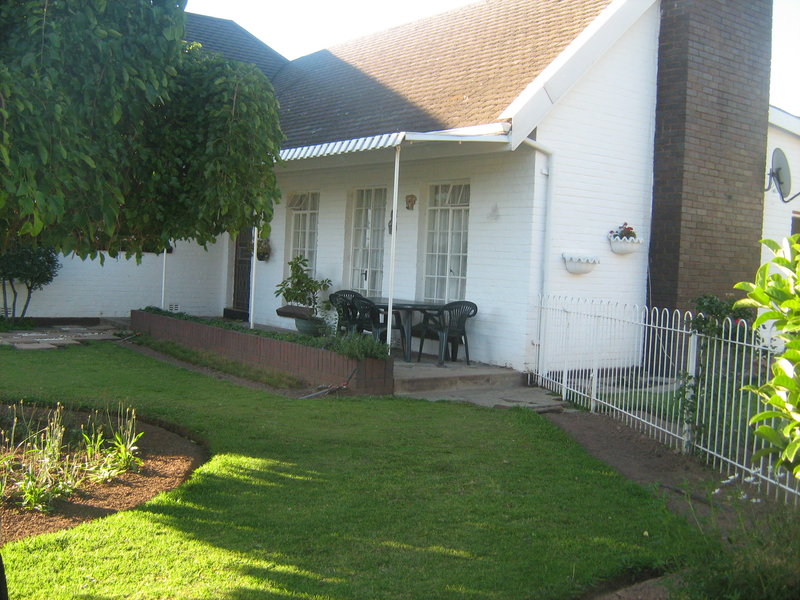 Mentor Guest House
is ideally situated for visitors to visit Queenstown, be it business or pleasure. We have recently been totally redecorated and refurbished.
The Guest House offers 6 rooms and also offers comfortable sitting rooms and conference facilities.
Facilities:
- Swimming Pool and Braai area
- Conference facilities
- Car wash
- Shuttle services
- Internet services
Accommodation at Mentor Guest House:
The Guest House offers 6 rooms each with an en suite shower/bath, air conditioning, television, hairdryer and wireless internet connectivity.
Mentor Guest House Activities:
Scenic Beauty:
- Memorial Gardens
- Walter Everitt Sunken Gardens
- Aloe Walking Trails
- Berry Resevor
- Lawrence De Lange Game Reserve
- Long Hill Nature Reserve
- Bonkolo Dam
Monuments and Art Galleries:
- Hexagon
- Frontier Museum
- Queen's College
- Old Market Plaza
- JC Marshall Art Gallery
- Ruth Lock Shell Art Gallery

Click to display the map