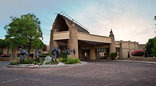 A mere five minutes walk from one of the seven natural wonders of the world, The Kingdom at Victoria Falls, is a modern tribute to the allure of ancient Africa.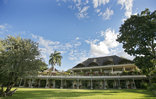 A warm Zimbabwean welcome awaits you at the privately owned Ilala Lodge Hotel, built on the closest site to the majestic Victoria Falls.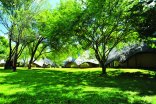 Meaning "peace" in the local dialect, Lokuthula consists of 2 and 3 bedroomed luxurious self-catering lodges, each of which is carefully sited for its proximity to nature.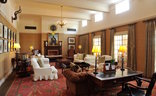 The hotel is situated on a World Heritage site surrounded by lush gardens and rolling lawns it is just a ten walk from the Victoria Falls. This is the one hotel that can truly claim to be unique.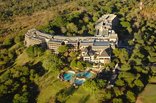 The hotels wide selection of room types, restaurants and entertainment activities also makes it a popular choice for family holidays and honeymoons. Located in one of the most scenic settings in sub-Saharan African.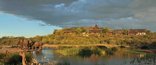 Victoria Falls Safari Lodge is built on a plateau overlooking the Zambezi National Park with unspoilt views of African bushveld and a central waterhole, just 4km away from the iconic Victoria Falls. This is the only sunset facing hotel in Victoria Falls.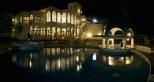 Its unique Moorish design immediately suggests that guests will absorb memories of a lifetime! Nestled in an amphitheatre of virgin rain forest, it is within walking distance of the town centre (0.5km), is only 2km from the Victoria falls themselves.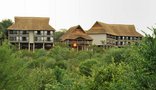 Just 4km away from Victoria Falls, Victoria Falls Safari Club offers premium luxury accommodation, definable exceptional service and exclusivity with uninterrupted views of unspoilt bushveld and spectacular African sunsets.