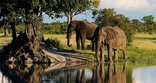 Little Makalolo is the sister camp to Makalolo Plains Camp in the Hwange National Park in Zimbabwe.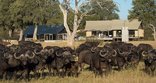 Linkwasha is found in a private area of Hwange National Park in Zimbabwe and covers more than two thousand square kilometres. The area includes many diverse habitats, including teak forests, palm islands, scrub, acacia woodlands and mopane forests.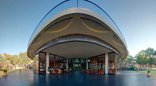 The park occupies 14,650 square kilometres of unspoilt African bush and is managed by a National Parks Service whose rangers are some of the best in the field.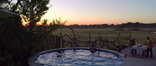 The Hide is a Zimbabwe Safari Lodge with a difference, a comfortable, tented safari camp inside the majestic surroundings of the Hwange National Park.