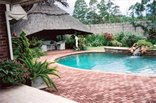 Two secure, spotless, self-contained Guest House units inside a secure, guarded road enclosure, close to business, travel and tourism hubs. Free Wifi, full DSTV, generator backup, borehole water, lockup parking, helpful housekeeper.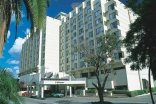 The world famous Holiday Inn brand with its hallmarks of `a great sleep`, `a great breakfast`, `a rewarding stay`, and `a can-do friendly staff`, can be sampled in Zimbabwe`s capital city Harare.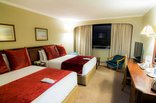 The name of this elegant four-star hotel accurately reflects not only its heritage but also its status as a modern, world-class facility aimed at the businessman as well as the leisure seeker.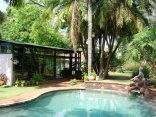 Bed & Breakfast or self catering accommodation in tranquil garden surrounds - 6 kms from Harare city centre.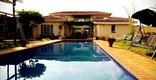 A new Scandinavian designed house located in North-Western Harare comprising 8 rooms with toilet/bath. Swimming pool and internet access.