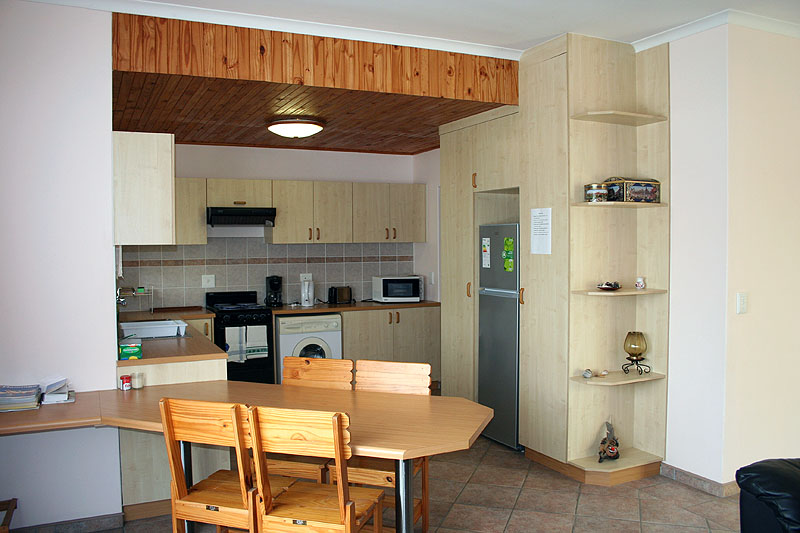 Maggie's Self Catering Accommodation
is three lovely, secluded self-catering units offering quiet and affordable accommodation in Swakopmund, Namibia. Swakopmund is a thriving tourist Mecca already known to thousands of South Africans and Germans.
Maggie's Self-catering accommodation is located behind the main house, which is permanently occupied by the owners. The 3 flats (Kudu, Oryx and Springbok) can comfortably accommodate up to a maximum of 9 guests.
Accommodation at Maggie`s Self Catering Accommodation:
- Kudu sleeps 4 people in a fully equipped flat with 2 bedrooms.
- Oryx sleeps 3 people in a fully equipped flat.
- Springbok sleeps 2 people.
All 3 flats with their own private entrance are equipped with full flat screen DSTV, free Wifi and secure parking in our property. The units share a lapa for barbecue after a busy day.
The units are within sight and sound of the ocean and within walking distance of a shopping complex. Maggie's accommodation is ideal for guests looking for a clean and spacious apartment at realistic prices.