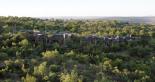 Nedile Lodge is situated in the Malaria free, Welgevonden Game Reserve, home to one of the the largest collections of privately owned White Rhino, as well as Lion, Elephant, Buffalo and Leopard. Nedile Lodge accommodates up to 10 Guests in 5 exclusive an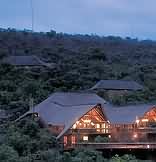 Situated in the malaria-free Welgevonden Reserve. We have 15 suites in the lodge. One suite designed for disabled guests.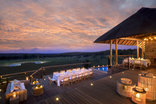 Mhondoro Game Lodge is a luxury Lodge in Welgevonden, a malaria-free and Big 5 game reserve. Its main lodge and villa have recently been rebuilt and the interior of its suites have been refurbished, offering a mix of African chic and contemporary design.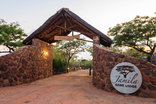 Jamila Game Lodge, situated just 3½ hours from Johannesburg offers a traditional and intimate classic safari experience accommodating a maximum of 10 guests in 5 well-appointed suites that boast exquisite views of the surrounding bush.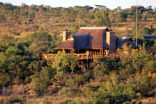 A mere three hours drive from Johannesburg, in the sprawling unspoilt wilderness of the Welgevonden Private Game Reserve lies Shidzidzi and Nungubane Private Game Lodges.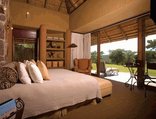 Ekuthuleni Lodge forms part of the Welgevonden Private Game Reserve, a malaria free area,in the Waterberg mountains of South Africa's Northern Province. Ekuthuleni's five intimate en-suite lodges offers a private vista of unspoilt savannahs.
Clifftop Lodge is an exquisite five-star bushveld hideaway, a unique resort, where service is understood and luxury is elegantly understated.