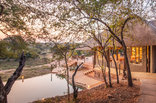 Garonga Safari Camp is an exclusive camp ideally positioned in the greater Makalali Conservancy, west of the Kruger National Park. Garonga Safari Camp's philosophy is to offer a distinct, relaxing and holistic wilderness experience.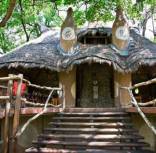 Makalali is located near Hoedspruit. Exclusive retreat, offering rustic, romantic yet luxurious accommodation. Big game viewing, scenic splendour, river hikes, birding, photography, handcrafts, ethnic art and more.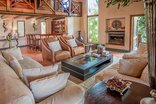 Exclusive game lodge. Nestles among pristine riverine forest in the valley of the Olifants, on the banks of the Olifants River. Commanding view of river and the Drakensberg. Big 5 plus numerous others
11.3 km FROM Makalali Game Reserve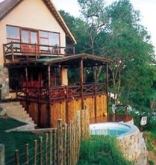 Grading:
Guest Rating:
(1 review)
Indlovu River Lodge is situated on the banks of the Kuvjenameā€™ River in the heart of the 9000ha Karongwe Game Reserve - a Big Five game reserve offering 3 selfcatering thatched chalets - meals optional.
10.6 km FROM Makalali Game Reserve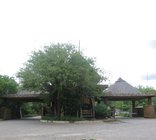 Aloe Executive Lodige is an Exclusive Lodge in the beautiful town of Hoedspruit in the Wild Life Estate. Hoedspruit is a typical tourist town in the heart of the Greater Kruger National Park.
11.5 km FROM Makalali Game Reserve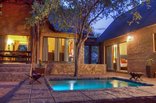 Warthog Rest Private Lodge has 4 bedrooms en-suite available with a maid in the mornings to help with cleaning and dishes. A mere 40 km from Orpen Gate, Kruger Park. Relax in style, spoiled by Dudu and the wild- and bird life are at your doorstep.
11.5 km FROM Makalali Game Reserve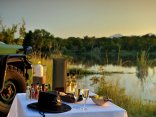 Grading:
Guest Rating:
(5 reviews)
In the heart of the bushveld, with spectacular views of the Drakensberg Range and savannah. Superb accommodation in private suites. Luxurious lounge, swimming pool, bar, jacuzzi, game drives. Conference centre.
13.1 km FROM Makalali Game Reserve