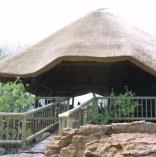 The BUSHMEN/SAN VILLAGE SAFARI LODGE & TENTED CAMP is a MALARIA FREE, safe Camp, situated in the heart of the Limpopo. Neighbour to the Kalahari Bushmen / San people. Perfect for a unique Wildlife, birdlife & Cultural experience.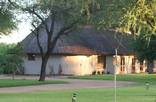 Lies on the banks of the Limpopo River, 70 km from Lephalale and a mere 10 km from the Stockpoort Border Control to Botswana. Huge old Anaboom and Leadwood Trees dominate and game and birds are found in abundance.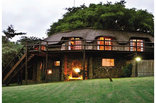 Kwalata is a dream safari holiday destination within one of Africa's richest ecosystems. Whether this is your first trip to Africa or you are a seasoned regular, here you can enjoy prolific wildlife, scenic wilderness and comfortable lodges.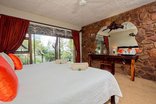 Aptly named Ehlathini, this beautiful hidden gem is pitched high upon a hill south west of Marken, a small settlement in Limpopo Province. Ehlathini Lodge overlooks the lower-lying Bushveld north of the distant Waterberg Mountains..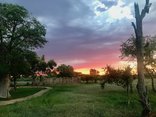 Buffalo Thorn Safari Lodge are situated only 20 km from the Martinsdrift / Groblersbrug border post and is the ideal stopover on route to Botswana, Zimbabwe or Maphungubwe. This 4 star luxury lodge is part of a private game reserve.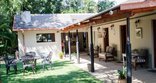 It is located in a quiet suburb and only two blocks away from the main road leading to Medupi, Exxaro and Matimba power station. The golf course is also located opposite the guesthouse for any golf enthusiast.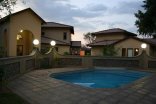 If you are looking for fantastic accommodation in Lephalale, you'll find Madidinkwe Guest Villa ideally located in the Western part of Ellisras.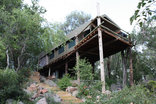 Gnu Ranch is spread over 3500ha of prestine Bushveld,only 255km from Pretoria, 40km from Ellisras and 39km from Medupi. The reception is right next to the R510 (no dirt-road), on route to Botswana.
Molalatau, the resting place of the lion, is a small oasis in the most beautiful, hart of the Bushveld. At the very same spot where the Mogolriver and the Rietspruit meets, this is where it found its peaceful way between the Nyala and Water-berry trees.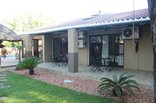 Exclusive Guest House in Lephalale situated on the Western side of town, close to Medupi, Exxaro Grootegeluk Mine and Matimba Powerstation. Sandpatrys Guesthouse offer 14 luxurious en-suite bedrooms and a 2 bedroom apartment with secure parking
Set in the majestic Limpopo Province, this lodge is irresistible to those who appreciate exclusivity, fine fare, romance and adventure. Unmistakably 5-star, it is a haven of sophistication surrounded by 14,000 hectares of authentic bush veld landscape.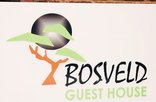 A calming environment located on the Mogol Golf Course at Lephalale. 10 Min drive to Medupi Power station, Exxaro and Matimba. An ideal location for the business traveler we will take care of all your needs.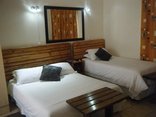 We are centrally located from Lephalale, for the weary traveller or corporate coming to Medupi and Mathimba Powerstations, Exxaro and Grote Geluk Mines, as well as CBD Lephalale.