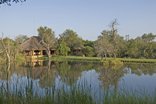 Jabulani Safari situated on Kapama Big 5 Private Game Reserve, represents the epitome of style, luxury, gastronomic excellence and warm hospitality. The camp was conceptualized to sustain a herd of orphaned and abandoned elephants.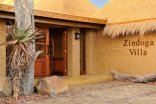 A completely self-contained facility, the Zindoga Villa is a palatial replica of Camp Jabulani's style and elemental premise. The Villa will ideally suit the family traveller, smaller groups or those who seek complete privacy and exclusivity.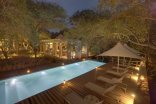 Set on the banks of the Klaserie river which flows throughout the year. This extraordinary camp, based on the recently acquired Gwalagwala camp has now been rebuild into one of the finest Camps in many respects.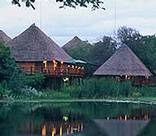 With sweeping views of the Drakensberg Mountains, Kapama Private Game Reserve is set in the Lowveld Bush, where the 'Big 5' roam the reserve. Also a breeding centre of the Cheetah, Wild Dog and other cat species.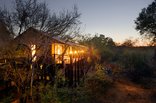 Buffalo Camp in Kapama Game Reserve offers visitors an unique and intimate experience of the African bush without compromising on comfort and is reminiscent of a traditional African safari camp.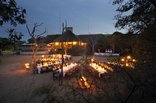 Kapama River Lodge in Kapama Game Reserve typifies the African experience offering guests opulent accommodation and the opportunity to interact with the specially trained herd of 13 elephants.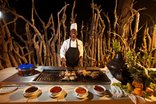 Kapama Southern Camp is the proud new addition to the Kapama Private Game Reserve family, and is situated in the south of the Big Five game reserve.