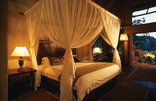 Discover the exclusive Hanglip Mountain Lodge with its 10 luxury en-suite thatched rooms on the Entabeni Safari Conservancy, surrounded by wetlands and plains. The secluded lodge is refreshingly alluring with a unique blend of luxury and true African wild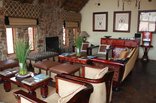 Kingfisher Lodge in Entabeni Game Reserve has been built along the banks of the Lake where hippo frequently wallow; with magnificent views of the lake and with Entabeni Mountain as a backdrop.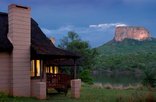 Entabeni Lakeside Lodge, in Entabeni Game Reserve, is set on the banks of the 1,7 km lake providing a memorable blend of luxury in the wilderness, a wonderful place for bird-watching and viewing a rich variety of wildlife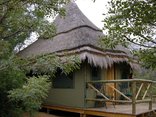 A true African bush experience awaits you at Wildside Safari Camp, where the essence of the unspoilt wilderness of the Waterberg is combined with comfortable en-suite tents, creating a true African atmosphere.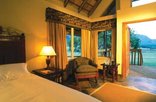 Entabeni Hanglip Mountain Lodge is an alluring 5-star lodge evoking the romantic Africa of yesteryear. Luxury suites, all within Entabeni Game Reserve, have private sun decks with breathtaking views across the wetlands and vast open plains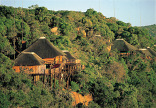 The thatched, wooden Entabeni Ravineside Lodge, is built on stilts and set within Entabeni Game Reserve in the shadow of the Mountain. Hugging the cliff edge, it offers breathtaking views of the gorge and panoramic views of the open plains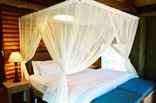 Honeyguide Ranger Camp is located in the magnificent Entabeni Reserve. With water all year round, magnificent scenery, ravines, canyons, waterfalls, as well as the Big 5, you cannot help but to fall in love with this un-spoilt corner of the SA.