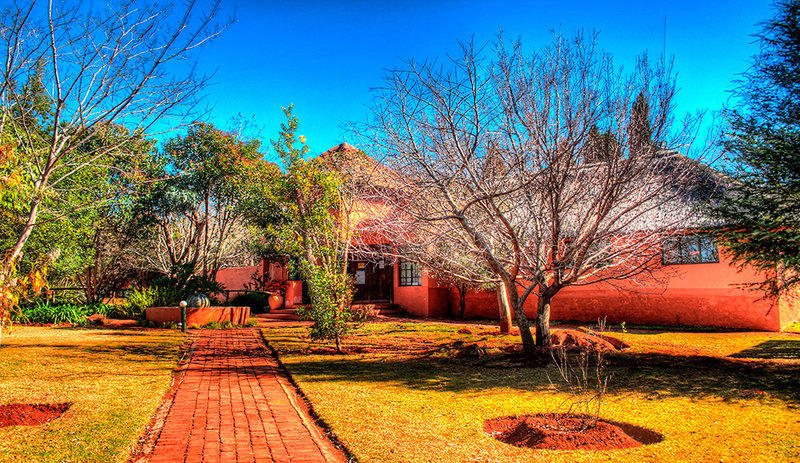 Leribisi Lodge
- place of the Owl - is close enough to everything, without being too close.
Only 14km from Menlyn Park in Pretoria, situated on a 9 hectare property, you`ll find this haven of tranquility. It is the ideal venue for conferences, seminars or training sessions - a place where you can find your wings and take off to greater heights.
It is the perfect spot for your wedding - with a romantic and intimate thatched roof stone chapel, beautiful gardens and a generous reception hall.
Our restaurant offers delicious country meals seven days a week and when things get too much out there, you can always escape to our pub at sunset and watch the owls sweeping low as if they`re coming to say welcome, and hello.
With it's wonderful settings Leribisi Lodge makes a spectacular venue for your wedding (big or small) in our romantic stone chapel or for something different, a garden wedding under a quaint gazebo, with enchanting rose garden and koi pond.
Leribisi Lodge offers a fully licenced a la carte restaurant and a superb carvery on special occasions.We also offer great pub lunches in our well known country pub.
Leribisi Lodge accommodation:
We offer accommodation for up to 54 people sharing. (12 double rooms & 6 Chalets)
Each room is done in it's own exquisite African style with an en-suite bathroom. All rooms are equipped with a coffee maker, telephone and colour TV with M-Net.
The luxurious rooms each have a wonderful view and are warm in winter and cool in summer - "your home away from home".
For the rate we were charged it was not up to standard compared to other places we've stayed in Pretoria. I will not stay there again. I've booked a month in advance to receive a terrible room (with 2 single beds) far from the reception room where the wedding took place. On arrival we made it clear that we were attending the wedding. After complaining they gave us a room (with a double bed) closer to the venue. All the rooms on that specific floor were available. Friends booked in on arrival, paid less and got a room next to us. I do not know what the use was to book through the Internet. I paid more and got a bad room.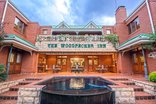 Mari and Brian welcome you to the Woodpecker Inn, an affordable luxurious 5 star guest house, situated in the prestigious Woodhill Golfing and Residential Estate in Pretoria where security is of the highest standard.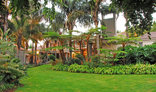 Conveniently located in Pretoria East close to modern amenities, but with a distinct rural ambience, lies one of the city's most elegant guest houses. Nestled in secluded lush gardens, Villa Amor offers luxurious accommodation.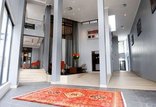 The Blue Diamond Boutique Hotel and Gemstone Spa is situated on the corner of Wekker Street and Rubenstein Drive in Moreleta Park, Pretoria. The Main Entrance can be found in Wekker Street and is completely wheelchair friendly. GPS co-ordinates are a
From:
R785.00
per person sharing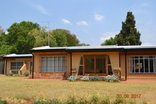 At The Rocks Lodge offers accommodation, events and conference venue. It is located in Pretoria East at Plot 52 Rietfontein Farm on R104 in Rayton. At The Rocks is situated in a serene location surrounded by large trees for perfect relaxation.
From:
R300.00
per person sharing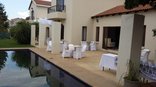 Olympus Manor Boutique Hotel and Function Venue is situated in the east of Pretoria on Neptune Drive. Nestled among tranquil gardens, water features and majestic trees, the Boutique Hotel offers 11 luxurious suites which are individually decorated.
From:
R450.00
per person sharing