Sort by:
Our Top Picks

Guest Rating

Grading

Name
Bed & Breakfast accommodation in Leribe
Browse our Bed & Breakfast listings find your ideal accommodation in Leribe.
Enter your Stay details to check availalibility and book online now.
---
Bird Haven Bed & Breakfast Leribe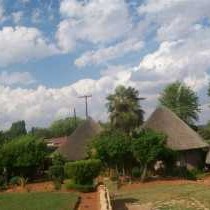 A bird inspired accommodation establishment in the heart of Hlotse Leribe, that sets a raw and cultural setting. This bed and breakfast accommodates guests in four comfortable rondavels, of which two are self-catering, in a beautiful lush garden.
Location: Hlotse, Leribe
* Indicative pricing, pricing will be confirmed on booking
Browse SA Places and find your ideal place to stay in Leribe province.