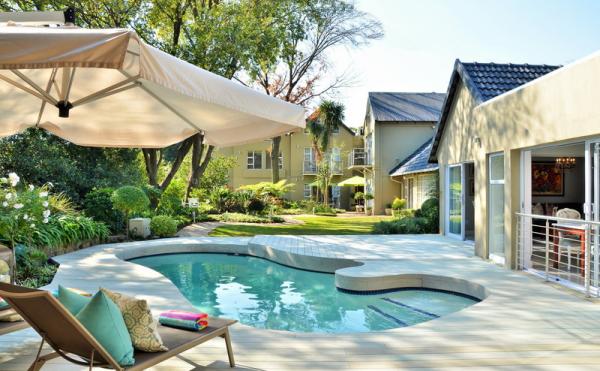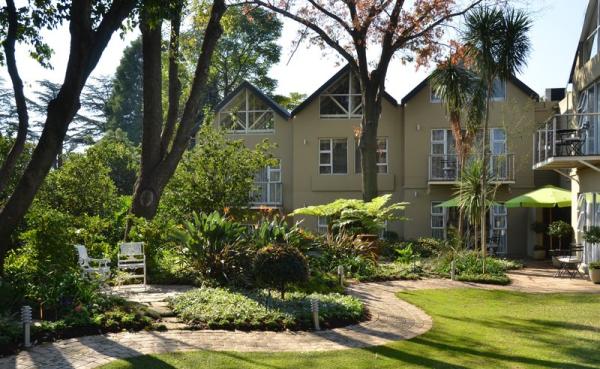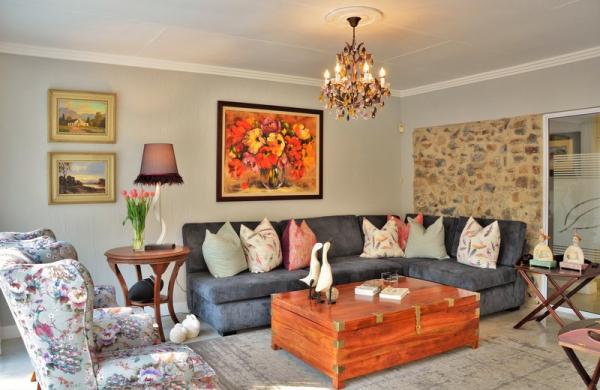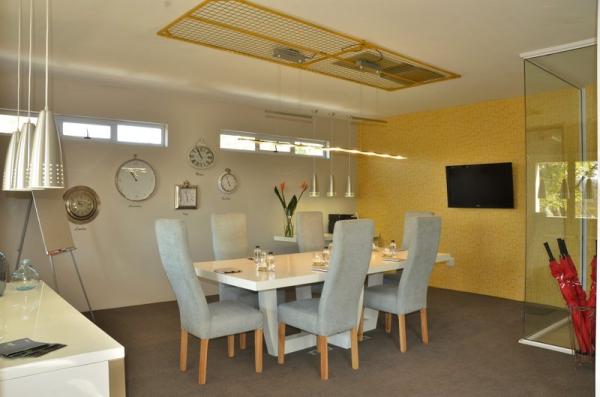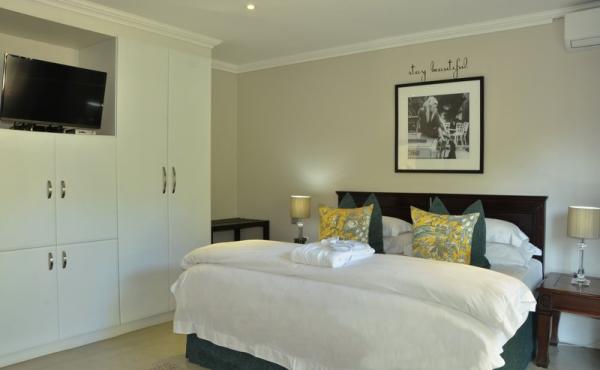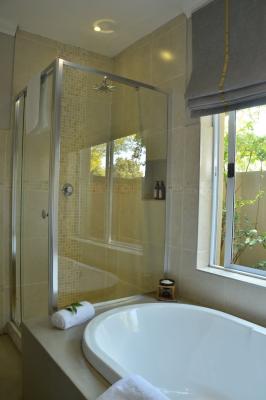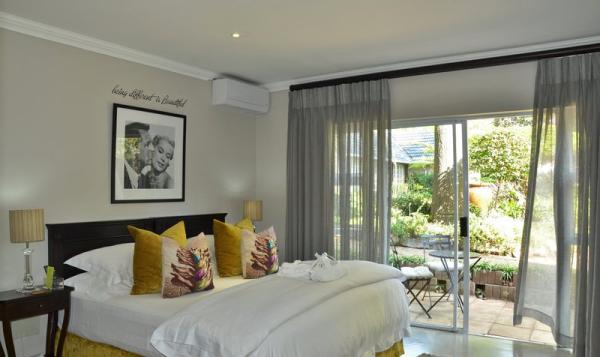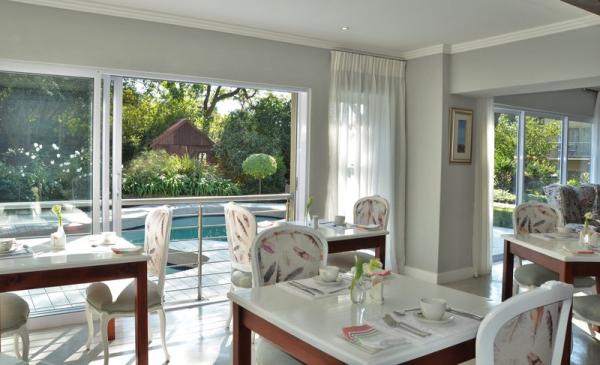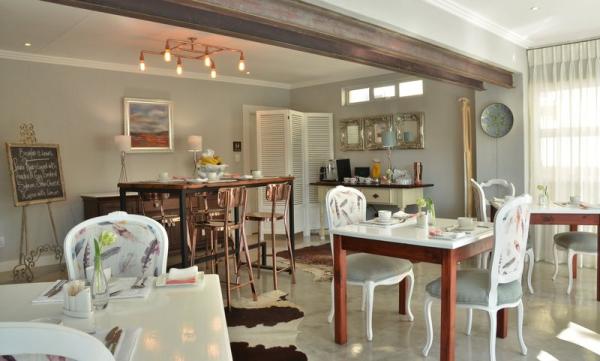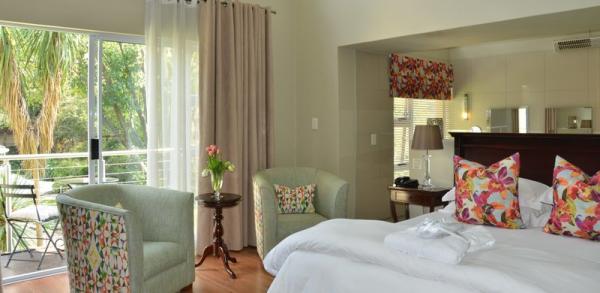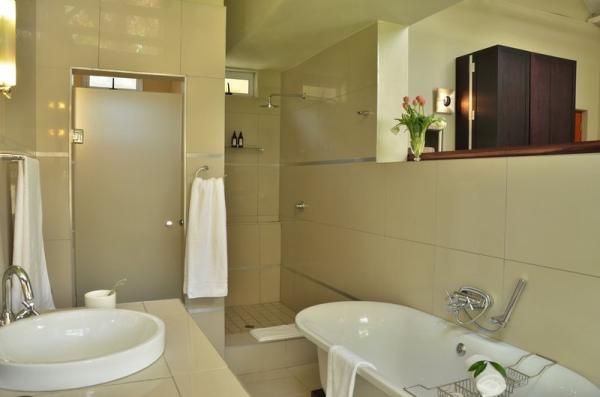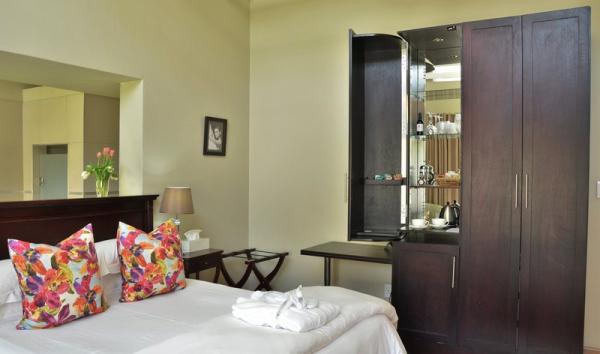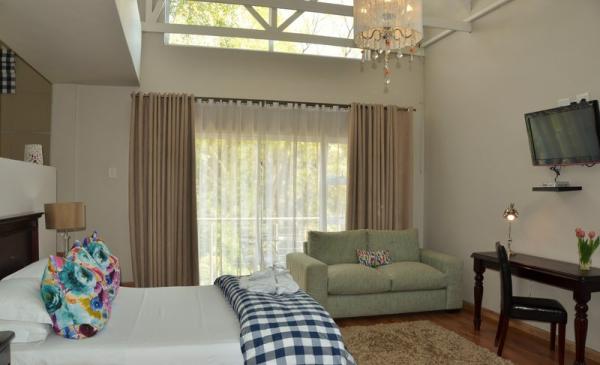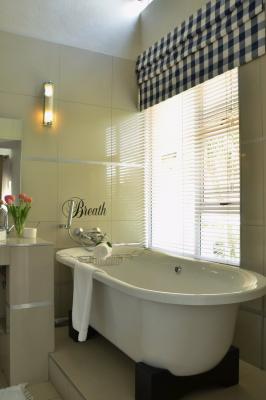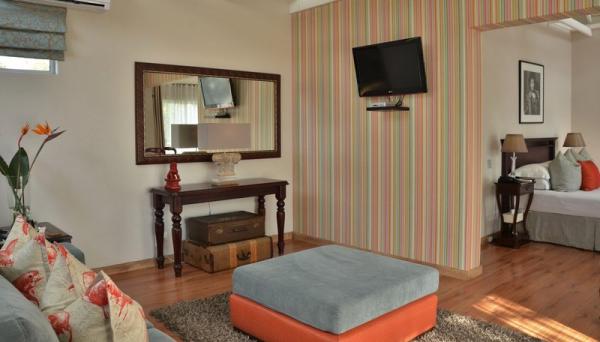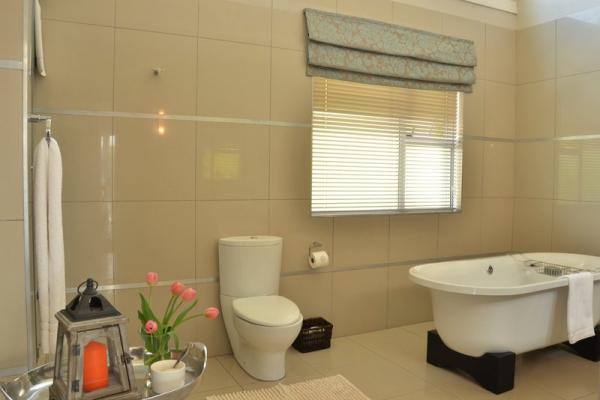 Previous
Next
















Book Now
We welcome you to Leaves Signature Guest House. We want you to feel at home and that everything possible is done to make your stay comfortable.

We pride ourselves in discreet service by our skilled and professional staff, home-cooked meals and comfort, taking care of every detail. At Leaves we cater expressly for the modern traveler and their specific needs. Situated in the Sandton suburb of Rivonia with easy access to major highways in Johannesburg, we offer free Wi-Fi connectivity, tourist information and booking services. The eight rooms at Leaves each offer elegant, modern, private, secure and functional comfort.
Characteristically different!

Leaves Signature Guest House Accommodation:
Deluxe Superior (5 rooms)
These rooms are spacious and with superior, modern finishes and extra-length king sized beds with luxurious triple sheeting.
These rooms also have an option of a twin bed configuration. The en-suite bathroom of each room is spacious with a luxurious large bath and walk-in shower and 1 of these bathrooms with large windows opening onto a garden atrium for a luxurious and sensual bath experience.

Luxury Superior (2 rooms)
These luxurious rooms with their magnificent double volume, open rafters and wood finish flooring with modern shaggy rugs and triple sheeting is simply fabulous.
Superior, with a combination of modern and contemporary finishings a balcony overlooking the beautiful gardens of Leaves, the flagship rooms of our guest house. Extra-length queen sized beds. Open plan with splendid en-suite bathrooms, porcelain tiles, a beautiful free standing bath and large walk-in shower. A treat in luxury!

Self-Catering Superior Suite (1 room)
This luxurious suite with its magnificent double volume, open rafters and wood finish flooring is simply fabulous.
Superior, with a combination of modern and contemporary finishings with a balcony overlooking the beautiful gardens of Leaves, it is the presidential suite of our guest house. Fit for stars and kings a-like. Extra-length queen sized bed and luxurious triple sheeting. Open plan with fully-equipped kitchenette, lounge with day-bed, private, large en-suite bathroom with porcelain tiles, a beautiful free standing bath and large walk-in shower. An utterly satisfying experience.

Activities:
Golf
* Country Club Johannesburg 5 km
* Kyalami Country Club 11 km
* Dainfern Country Club 13 km
* Killarney 15 km
* Modderfontein 19 km

Motor Racing:
* Kyalami Race Track 12 km

Rugby:
* Ellis Park 17 km
* Loftus Versfeld 36 km

Cricket:
* Wanderers 11km
* Supersport Park 24 km

Shopping:
* Rivonia Square, Rivonia 2 km
* The Wedge, Morningside 6 km
* Mall of Africa, 6 km
* Design Quarter 9 km
* Fourways Crossing, Fourways 9 km
* Broadacres 11 km
Health and Climate:
Johannesburg is situated on an elevated plateau and as such has a subtropical highland climate. This means hot summers and mild winters. If you're visiting Johannesburg in the winter, (mid-May to mid-August) you'll need to bring a variety of clothing - something lightweight for the warmer days, but something heavier for the colder nights. Night time temperatures fall to 4 degrees. Day time temperatures a comfortable 16 to 19 degrees. Temperatures can dip below freezing overnight, so you should be prepared for this. Johannesburg's summers are warm and wet. Rainfall is at its peak in December and January, although it starts to ease off in February. In the middle of summer, traditionally you can expect it to rain on more days than it doesn't rain, but the rain comes in late afternoon showers and torrential, dramatic thunderstorms. Night time temperatures at a comfortable 16 degrees and warm to hot summer days from 25 - 31 degrees.
Facilities & Services available:
Elderly
Honeymoon Couples
Airport Shuttle Service
Laundry Service
Ironing Service
Limited Room Service
Special Meals on Request
Conference facilities
Dining room
Fax & Photocopy Machine
Garden
Library
Internet Access
Parking (off-street - open)
Tourism Information Desk
Wi-Fi
Afrikaans
English
Xhosa / Zulu
Tswana / Sotho
Other Language
Swimming Pool
Cancellation Policy:
Cancellations made up to forty eight (48) hours prior to the arrival date - no deposit will be retained.
Cancellations after the deadline, full deposit will be retained.
Non-arrivals – full deposit will be retained.
Reduction in room nights while checked in will be charged as follows:-
Accommodation less than 13 days, at least 48 hours notice of cancellation is required
Accommodation of 14 days or more at least 7 days notice of cancellation is required.
No deposit will be retained should the room nights be sold at any of the above given cancellation stages.
Directions:
From O.R. Thambo International Airport:
- As you exit Johannesburg International airport, keep on the far right hand side of the main exit carriageway.

- Follow the overhead sign marked R24 - Johannesburg. You will join the N12 highway, traveling west.

- Approaching the N12 / N3 interchange, follow the overhead sign marked N3 (N1) Pretoria. Do not take the sign marked Johannesburg.

- You will now be travelling north along the N3 highway. Follow the highway for approximately 3.5 km and then join the N1 East, heading towards Roodepoort.

- After joining the N1 East, take the first off-ramp to join Rivonia Road (M9 South) At the bottom of the off-ramp turn left on Rivonia Road (M9). At the first set of traffic lights, after the off-ramp, turn left into Wessels Close.

- Turn immediately right into Wessels Road. Then immediately left into Gary Street, through the boom gate. At the T-junction turn right into Bevan Street. Turn left into Shelley Street and then immediately right into River Road. Leaves Exclusive Guest House is on your right, No 25, River Road, immediately after the speed bump.

NB: Leaves is located in a road closure. Access through Gary Street only at the security - check point.
---

Click to display the map