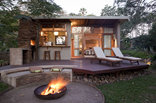 Chantilly Resort is situated on the North Coast of KwaZulu-Natal near a little village known as Zinkwazi Beach. Chantilly offers luxury self catering or B&B accommodation as well as an intimate venue for weddings, birthdays or any special event!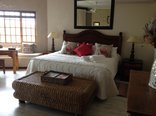 Scent From Heaven Global has magnificent views of the Ocean and is only a short walking distance to the beach. Situated in the panoramic scenery of Zinkwazi Beach on the North Coast it is the ideal place to relax and unwind. 20 minutes drive to Salt Rock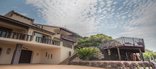 We are set against the warm, beautiful lush background of Zinkwazi Beach, in a nature conservancy. The owner and host Maree offers pure Italian hospitality and guests feel right at home. If you seek tranquillity, style, excellent food. Come stay.
The magnificent Nature Conservancy of Zinkwazi lies only 80 km from Durban on the beautiful Dolphin Coast where Zinkwazi Lodge is scattered in the extensive grounds amongst tropical trees and palms offering up-market rooms and sophisticated dining.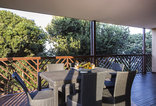 The Ocean Reef Hotel consists of hotel accommodation and Self catering accommodation. The Hotel boasts the Bamboo Food workshop which serves breakfast, lunch and Dinner. The accommodation offers spacious and affordable luxury rooms.