Waterford Manor is a 10-hectare property situated on the Mooi River, outside the small village of Rosetta, in the picturesque and serene Kwa-Zulu Natal Midlands. We offer B&B and fully equipped self-catering accommodation.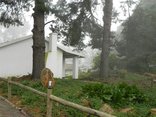 Waterwoods is set on a lush and beautiful farm on 75ha in the historic Fort Nottingham area of the Natal Midlands. The breathtaking beauty of the country side amidst farmlands is a favourite tourist destination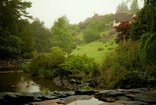 Nestled on the banks of the Lion's river Hawklee has 6 cottages all with your own private spa bath. Activities: walks, bird watching, fly fishing, mashie golf, mountain biking ect. Dinner and lunch are served with a magnificent view from the deck + bar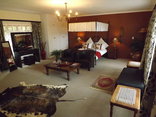 Thatchings is a 4 Star Guest House situated within a Trout and Game Estate and forms part of the Midlands Meander - one of South Africa's premier Arts and Crafts route.

With a combination of 30 hotel rooms and 12 self catering cottages (another 30 bedrooms) this 4 Star resort in the KZN Midlands is the ideal place for family gatherings. Situated on the Midlands Meander a mere 8 km from Nottingham Road.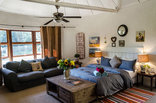 Abberley Guest House is based in the heart of the Natal Midlands. Tucked behind an avenue of oak trees, this Victorian-style homestead offers comfortable accommodation for any traveler.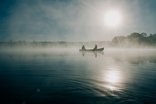 Riverholm Country Estate is situated on the beautiful Spring Grove Dam in the heart of the KwaZulu-Natal Midlands and boasts some of the most spectacular views and wildlife in the area.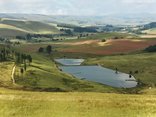 Forty Winks self catering cottages are located on a 143 ha farm in the Kamberg Valley, heart of Natal's trout fishing. Cottages 1&2 are both 4 sleepers, semi-detached and able to be opened up to sleep 8. Cottage 3 is the Honeymoon cottage, sleeping 2.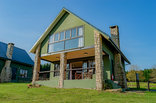 Springholm is situated along a beautiful lake in the heart of the Natal Midlands. Our six fully equipped self-catering units, honeymoon suite and four additional standard rooms are located in Nottingham Road, only three kilometres from the N3.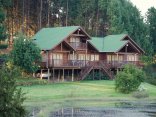 Located in the heart of the KwaZulu-Natal Midlands it is arguably the most exclusive and unique location on the Midlands Meander. It is tailored to suit the needs of the discerning visitor to this remarkable area.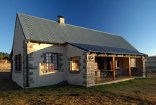 Self-catering and boutique Bed and Breakfast venues offering classic, upmarket and homely country accommodation - all with modern appointments and facilities, nestled in the heart of the Kwazulu Natal's Midlands Meander.